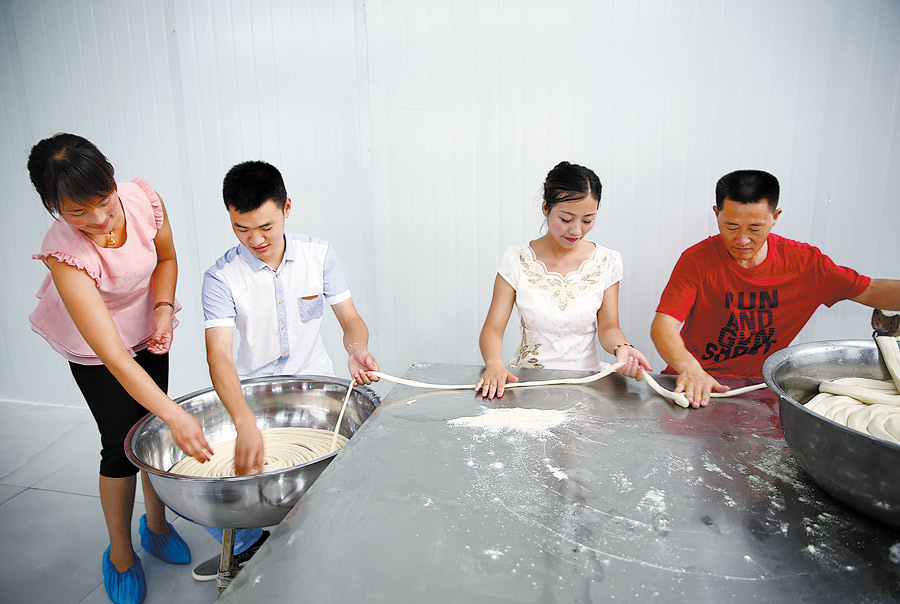 As producing the historical noodle relied heavily on transmission of complex skills from generation to generation, most producers operated out of small family-based workshops, which could only produce 80-90 kilograms of products per day.
Moreover, due to weather conditions, production was often halted for five months each year, resulting in low productivity and a significant market gap.
Liu decided to mass produce the noodle by recruiting, training and employing local workers who had little experience.
"I first show them the whole production process, and then have them work with experienced noodle workers," Liu says.
It usually takes about a week for a novice to get the fundamentals before they can start to hone their skills to complete the trickier parts of the process, such as hanging, which requires stretching out the noodles to great lengths without breaking them.
He has also made some ingenious changes to time-tested production techniques, improving the hanging method by splaying the arrangement of chopsticks, which keeps the noodles from sticking together, and building a wind-drying room to minimize weather impact.