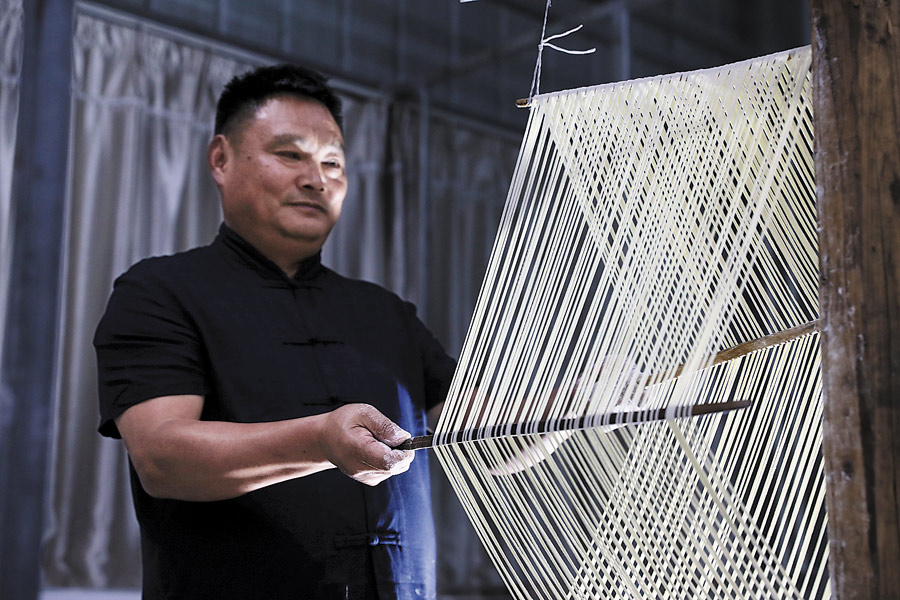 Sales have always peaked during Spring Festival, especially when locals leave home to return to work. "They always bring some with them. A bowl of the noodles can bring comfort, reminding them of their hometown and loved ones," he says.
Liu, now in his 50s, was exposed to the hollow noodle in his childhood, when his father and many other local elders produced it for a living.
In 1996, Liu joined a local wheat processing enterprise and got to learn from experienced masters.
In 2006, he decided to start his own noodle business, and to go big with his plans.