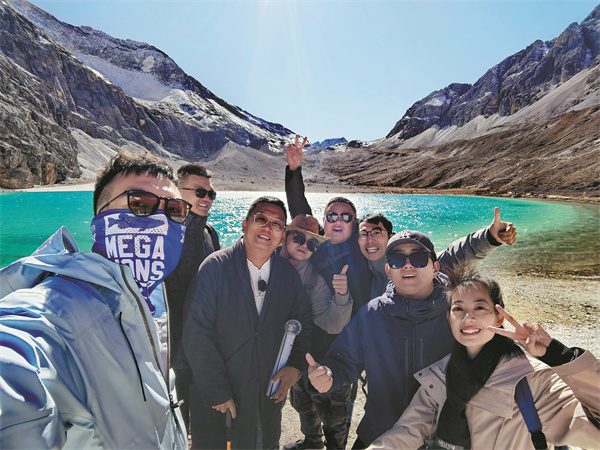 With those intriguing questions, Zhu has never failed to hook in his audiences before he delivers fact-based explanations.
In his mid-40s, Zhu can talk up a storm on lesser-known yet fascinating aspects about a far-flung destination and give his guests a good run for their money.
His interpretation has turned a photo studio at the Hengdian World Studios in Zhejiang's Jinhua city into a mine of stories, with such details as how its owner can afford an eye-watering rent of 10 million yuan ($1.5 million) and still manage to make a profit.
More than two decades of working in the forefront of the tourism industry has given Zhu a knack to approach culture and history of the country's vast land from interesting angles that keep his audience on the edge of their seats.
Zhu started uploading short videos featuring the highlights of his tours on Douyin in 2019.
"It was purely an experiment out of curiosity, and I didn't expect it would be a big deal," says Zhu, who had already been something of a local renowned guide.