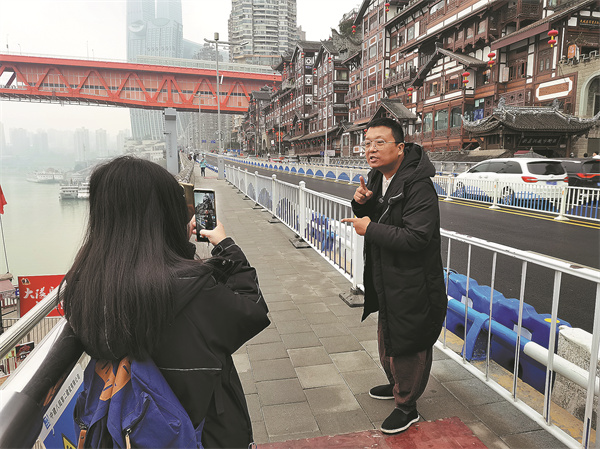 His delivery was filled with exciting anecdotes and revealed fascinating truths that led to different popular features among those towns.
When Zhu uploaded the clip on Douyin, it took the virtual world by storm.
The 12-minute video drew in more than 68 million views.
Netizens waxed lyrical about Zhu's erudition and talents and said they couldn't wait to book his tours.
The initial videos were mostly filmed by his clients during tours. They featured his lively explanations and humorous interactions and reflected his firm grasp of local culture and history.
Wearing a pair of black-framed glasses and a traditional Chinese costume, Zhu presents himself as an amicable next-door uncle.
He knows how to pique curiosity toward things often taken for granted and spontaneously shares his feelings without reservation with his clients like they are family or friends.
Those qualities have helped endear him to his fans online.
But Zhu believes the root reason is that Chinese travelers increasingly put a premium on quality tour service.