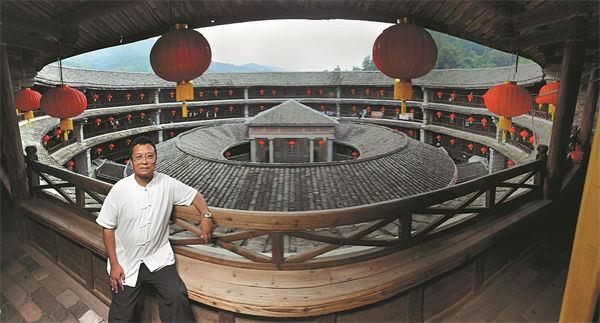 Tour guide gives his clients a different perspective as he broadens their minds, Yang Feiyue reports.
Zhu Ming has a way of drawing people's attention and having them spontaneously lean in and listen to what he has to say.
This talent has made the Zhejiang-based tour guide an internet sensation in recent years.
Zhu's charm has been proved by his more than 10 million followers on short-video platforms, such as Douyin and Kuaishou. Most of his fans claim they have been swept off their feet by the fun-filled but educational journeys Zhu takes them on.
"What's underneath the People's Liberation Monument in Chongqing?""What's worth exploring apart from kung fu at Shaolin Temple in Central China's Henan province?" "How difficult was the nine-day ancient imperial examination and how did the test takers manage to eat and sleep in a cramped test space in the interim?"