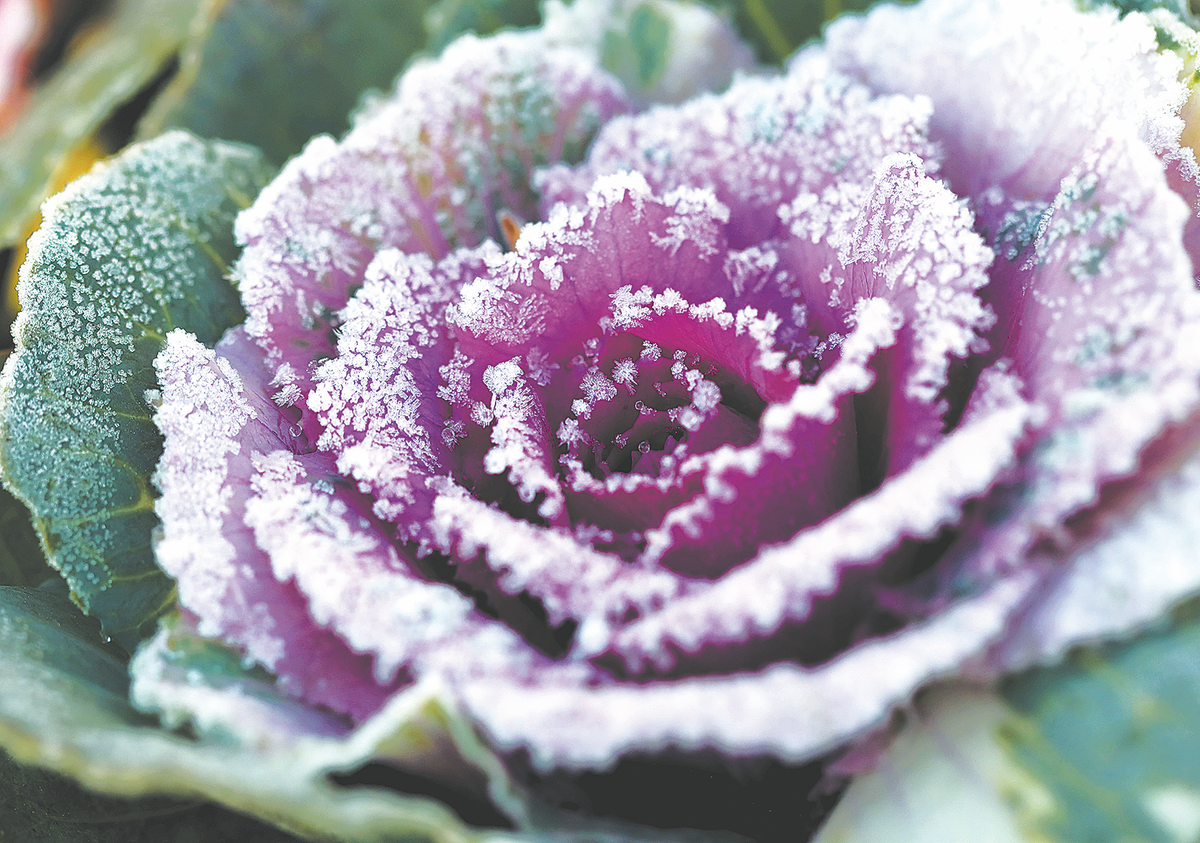 It is a season with gloomy, desolate scenery, but the scenery during daxue has its unique charm, Liu recalls. "By this time the leaves of the ginkgo trees have all fallen off, blown by gusts of cold wind. I remember when I was in school, there were many crows nesting on the tall, bare branches. Numerous black crows flew back to their nests in the evening, while countless white egrets flew back and forth on Jinjiang River, marking a sharp contrast in color," he says.
In ancient times, people would store a large amount of ice cubes during daxue. This age-old custom of storing ice in large quantities stemmed from the Western Zhou Dynasty (c. 11th century-771 BC) when the icehouses were all built in the subsurface, sealed with bricks, stones, pottery and the like. The walls were hardened with fire, which serve as a robust thermal insulation.
In 1976, an ice store was discovered at the original site of Yongcheng, Qin State from the Spring and Autumn Period (770-476 BC), in today's Shaanxi province, which could hold 190 cubic meters of ice. The people used deep wells to store ice cubes to a depth of about a meter and a half.
As the days are short and the nights are long during daxue, various handicraft workshops and household handcrafting began at night during the Song Dynasty (960-1279), in which the capitalist mode of production started to prevail. Craftsmen at the handmade textile, sewing, paper binding, embroidery and dyeing workshops had to eat late at night. In order to meet this demand, various restaurants and food stalls also opened during night hours back then, the earliest record and the origin of the modern midnight restaurants.
In some rural regions in northern China, people have kept the custom of eating maltose on daxue, a favorite among children. Small vendors selling maltose will appear at school gates and parks, attracting a crowd. In Shandong province, people eat sweet potato porridge on daxue to nourish the spleen and stomach.