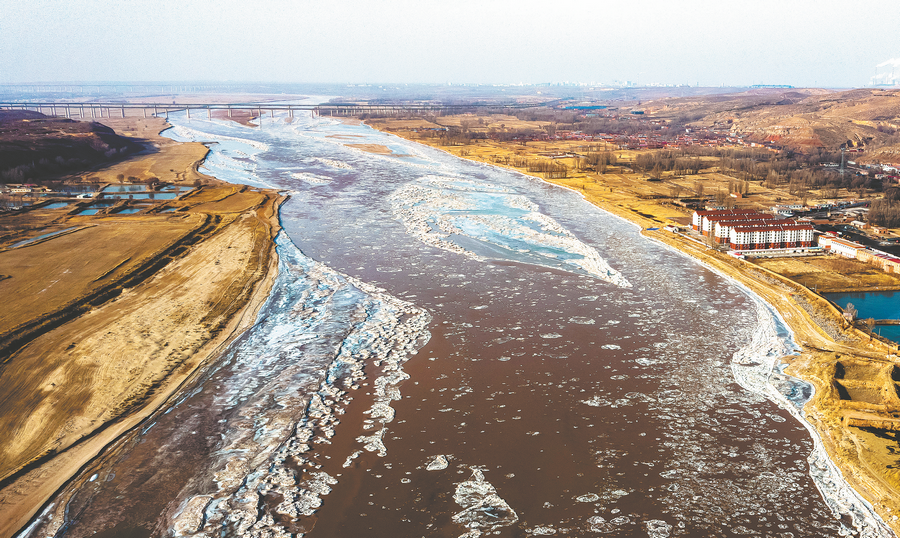 Weather China has monitored the snowfall data of all the provincial capital cities from 1951 to 2019. During the daxue solar term, the average number of snowfall days in Urumqi, Xinjiang Uygur autonomous region, is 8, and the probability of snowfall exceeds 50 percent; in Northeast China's Harbin, Heilongjiang province, and Changchun, Jilin province, it is about 30 percent; and the probability on average across all provincial capitals is 10.3 percent.
The solar term, spanning 15 days, is divided into three subterms by the ancients. In the first subterm, even the trumpet bird no longer chirps as a result of extremely cold weather during the first five days. In the second subterm, the tigers begin to mate when the yin energy reaches its peak. In turn, it heralds the sprouting of yang energy, and in the third subterm, a specific kind of grass called Iris lactea also sprouts new shoots due to the germination of yang in the previous term.
Since it is a solar term that reflects farming culture, farmers will, naturally, not be idle on this day. Liu says the suburbs around Chengdu, Sichuan province, at this time normally turn into a busy landscape. Although the field has been plowed before Minor Snow, the farmers are still busy fertilizing and watering the newly sprouted soybeans and wheat in the field. Others are planting rapeseed, with their children lending a helping hand to weed out the grass. "That's why we have the farming proverb saying 'with proper weeding on daxue, we can have a pest-free fertile coming year'," Liu says.