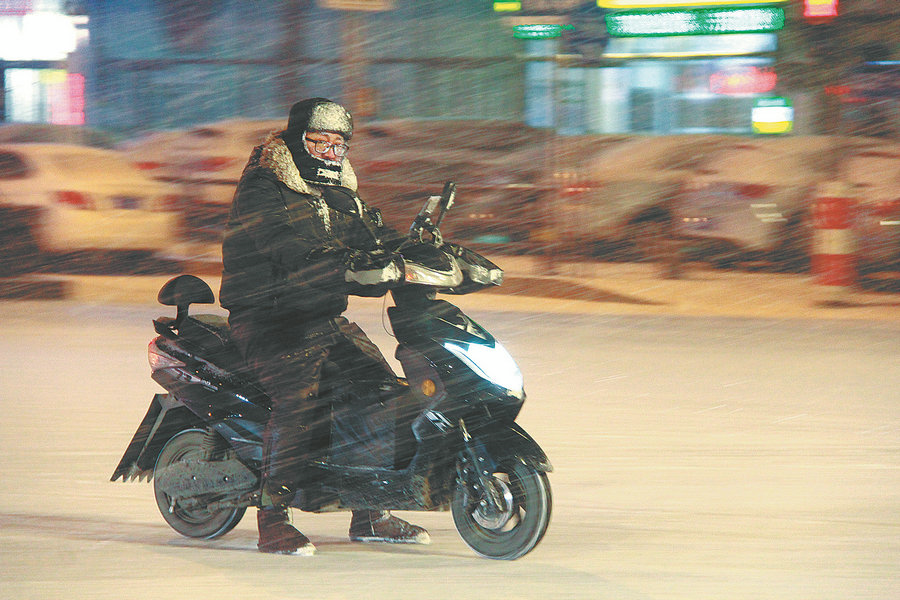 Zhang Yan, a Nanjing native, says pickling meat during daxue is a sense of ritual for her family. "People here love salty pickled goods, and the craftsmanship is passed down from generation to generation. You can easily learn it from your neighbors," she says.
In the 1970s, when many commodities used to be rationed, people bought ration-free pig heads to marinate. Housewives rubbed the meat with salt, then added pepper, star anise and so on. After marinating, it was hung under the eaves. "After it is air-dried, we boiled it on a high heat before eating," Zhang recalls.
"After the broth was boiled, it was then simmered on a small flame until the bones were crispy and the meat mushy, emitting its natural tangy fragrance. We cut the meat into pieces, garnished it with Chinese cabbage, and the dish was ready to serve with our local chili sauce."
Nanjing folklore expert Xue Bing says: "These folk customs and common sense have been telling us for centuries that we depend on our inner clocks, but what and where they are and how they work has long remained a mystery, although we do know such tradition is borne by our cultural genes."