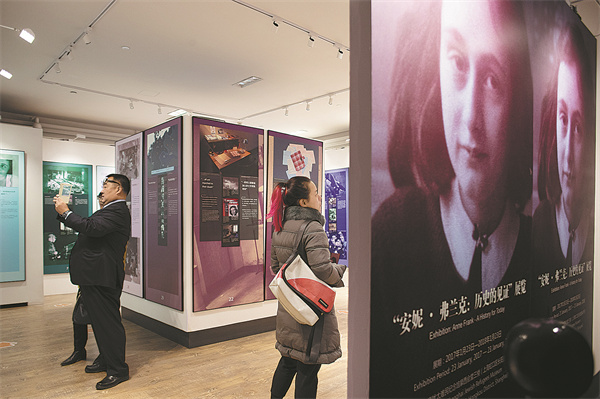 Decision of relocation
Among them were Brookfield and her family. They decided to relocate to Shanghai after finding out that no visas were required for entry. Only proof of vaccinations for cholera and typhoid were needed, Brookfield says.
After showing the German officers the boat tickets, her entire family was taken to a train station and put in the sealed compartment of a train bound for Switzerland.
All three of them, Brookfield's parents and herself, were freed after passing Switzerland's borders. They continued their journey to Italy, where they boarded a ship to Shanghai.
"We were (the last to be) able to get… out of Germany when they allowed Jews to go to China, because they stopped that after that," Brookfield said.
Soon after the family left, World War II broke out. Borders were closed and ships stopped taking passengers. The war lasted six years, but Brookfield ended up living in China for eight years.
Throughout their time in Shanghai the family stayed in a refugee camp in Hongkou district, where food and electricity were in short supply, malnutrition was common and diseases were rampant. "Everything was new and different and scary," she says.
To make things worse, the Nazis confiscated most of the family's assets in Germany and took away "everything that was of value", even silverware and spoons.