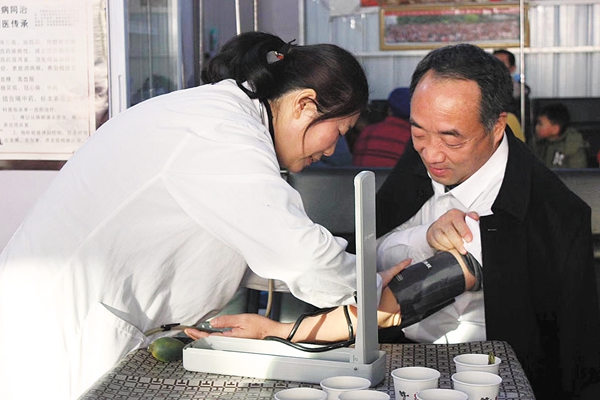 Rural doctor overcomes incredible obstacles to care for those who need her, report Wang Qian in Beijing and Yang Jun in Guiyang.
Finding a doctor for her mother, who had chronic pulmonary heart disease, was not easy for Pan Feng in the 1980s. It meant a walk of more than 10 kilometers from her home to the nearest health center in Getang, a mountain village in the Qianxinan Bouyei and Miao autonomous prefecture in Guizhou province.
"That was when I wanted to be a doctor to make medical care more accessible in the countryside," the 53-year-old Pan says. Since becoming a rural doctor in 1999, a profession with a shortage of practitioners, she has played an important role in keeping the community healthy and reducing the healthcare gap between the rural and urban populations.
On Aug 17, Chinese Doctors' Day, Pan was awarded the Chinese Physician Prize, the highest honor the nation's medical workers can receive, for her dedication and long service to the village. Besides her, 78 recipients received the title this year.
"I consider myself very fortunate to get the honor, because there are many village doctors who have done a great job and I am just one of them," Pan says.
The latest data from the National Health Commission shows there were about 1.15 million doctors providing care for rural residents as of last year, down by around 100,000 from 2012, despite all the efforts to get more doctors into rural practice by the authorities.
Pan knows that meager salaries and bleak promotion prospects have led to fewer doctors willing to practice in the countryside, but she doesn't regret her choice.