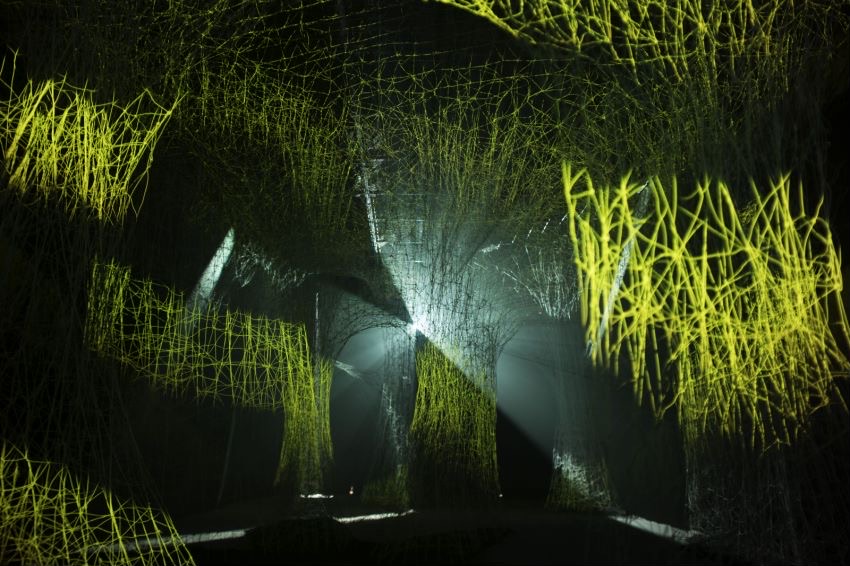 Jiushi Art Salon, located at 230 Beijing Road East by the Bund in Shanghai, celebrated its opening with a new media art exhibition on Aug 19.
Entitled Boundless Exploration, the exhibition was jointly presented by BBArt and Jiushi Art Museum. Featuring works by painter Lyu Shun, film director Ning Hao and actor Han Geng, the exhibition will go on till Oct 23.
According to Kong Lingchen, CEO of Lingyun Science & Technology Co, which provided digital technological support for the exhibition, the new media installations were created using AI and algorithms based on the paintings created by the three artists.