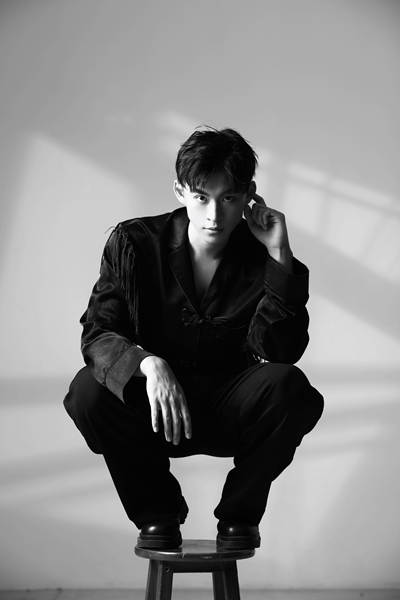 As the only vocalist in the concert, Liu performed the song, Das Himmlische Leben (Heavenly Life), which is usually sung by a solo soprano in the fourth and last movement of Gustav Mahler's Symphony No. 4.
As a child, Liu had his first experience with opera at the age of 4, when his mother took him to La Traviata, the three-act opera by Italian composer Giuseppe Verdi.
His mother, worried that her son would be noisy during the performance, told him:"You can fall asleep, but be quiet."
Sitting in the Century Theater in Beijing, Liu, to his mother's surprise, was soon captivated by the opera, which featured soprano Zhang Liping in the leading role.
"I was totally drawn into the opera and I felt its power, even though I was just a child," recalls Liu, who, after he went home, watched different versions of the opera. He would imitate the arias sung by the sopranos. Those were the first steps on his opera path.
As a child, he had no idea about falsetto or countertenor, though he started to perform onstage at age 5. He listened to a lot of opera arias and sang in a high voice naturally.
At age 7, he made his stage debut at the Central Conservatory of Music in Beijing, performing one of Mozart's most famous arias for the Queen of the Night from the opera The Magic Flute.
At age 10, he gave his first solo recital in Beijing, performing 14 arias from classic operas, mostly for sopranos.
From 2007 to 2015, Liu sang as a soloist in a children's choir founded by veteran music educator Yang Hongnian. At the age of 15, he went to study in the Juilliard School's pre-college program in New York.
His research about opera and baroque music inspired him to expand his vision into directing. He planned to direct a version of the opera, Dido and Aeneas, by Henry Purcell, an English composer during the middle Baroque period, for children in Beijing. It was unfortunately postponed due to the coronavirus pandemic.