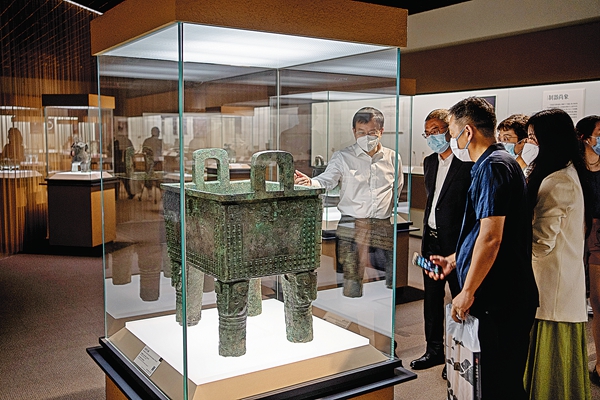 Exhibition provides intriguing insight into the first three dynasties of recorded Chinese history, Zhang Kun reports.
An exhibition at Shanghai Museum, The Making of China: The Civilization of Xia, Shang and Zhou Dynasties, takes visitors on a journey through time to the beginning of Chinese civilization.
The exhibition, which opened to the public on Saturday and will run to Oct 23, features 314 cultural relics from more than 20 museums, archaeological institutions and research centers in Henan province, as well as discoveries from 89 archaeological sites.
"It is so far the most important exhibition at Shanghai Museum this year," says Yang Zhigang, the museum's director.
The showcase is the first in a series of exhibitions at the museum called The Essence of China that features the nation's cultural relics and archaeological achievements.