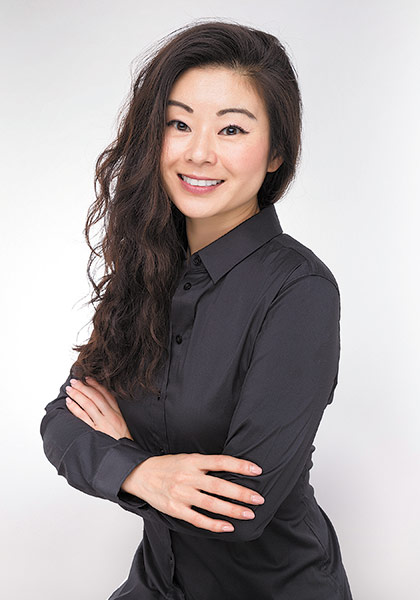 Growing up, "body shaming" wasn't a term often used. With the growth of online photo and video platforms, and the ability for everyone to comment on posts, it's now one of the most commonly used phrases in the current social media environment.
Body shaming refers to anyone who makes humiliating remarks regarding someone's physical appearance. A clear example of this is when media posts performances by entertainer Lizzo, who is an example of a plus-size, strong-willed, self-loving Black woman who feels comfortable enough in her own skin to wear curve-hugging outfits.
While some commenters understandably point out the risks of obesity, diabetes and heart disease, there are several more that say they "don't need to see a fat girl wearing that" and "she should cover up those rolls". These are unnecessary, damaging, rude and blatantly ignorant opinions. If you're a real Lizzo fan, you'd know that she also posts videos of herself doing high-intensity interval training, or HIIT workouts, and she could likely kick your butt. Genetics often plays a big part in someone's physical makeup, so, even though they may appear to be "unhealthy", they actually have healthy habits that their appearance doesn't reflect.
Let's take a look at a recent story in China news. Chinese actress Zhang Tian'ai, who is 31 years old, recently appeared on a reality show called Sisters Who Make Waves. And make waves, she did. Some online were shocked by her extremely thin appearance. Now weighing 45 kilograms and 1.68 meters in height, one must question her health. When asked how she lost weight, she claimed that she only ate boiled eggs and cucumbers for two years. What is that doing for the mentality of women all over the nation?
Several comments praised her, and some people even attempted to follow her diet. To me, this is a danger of celebrity. The people who criticized her appearance and restrictive eating habits have been accused of body shaming her by pointing out that she looks underweight and unhealthy. Those accusing people of body shaming Zhang make me cringe, because I read the comments as being from rightfully concerned fans who can see that she is putting herself in harm's way. Is it body shaming when fans are concerned about how dangerous her eating habits are?
According to medical experts, a woman of 1.68 meters should weigh between 52.2 kg and 70.6 kg and consume roughly 1,800 to 2,200 calories per day. To lose weight, a diet of 1,500 calories per day is sufficient. Undereating and starving oneself can lead to menstrual cycle disruptions, heart disease, liver and kidney problems, muscle waste and a slew of other complications.
Eating disorders are, and have always been, an issue in society, and they are becoming even more prevalent in today's world of fake online lives, where people can obsessively follow celebrities. A greater number of people are influenced by what famous people say and do. And that includes adopting unhealthy, even dangerous, habits.
I'm not one who tends to follow celebrities or influencers, but I often struggle with compulsive actions. Four years ago, after noticing the results of natural aging, I started a Keto diet, intermittent fasting, and a grueling workout schedule that included CrossFit, Pilates and running every single day. I became obsessed. I had a relatively normal diet that consisted of around 1,600 calories per day, but I strictly limited my intake of carbohydrates. After almost two years of this routine, I started experiencing heart palpitations, tremors and instances of fainting.
I've since backed down from this outrageous pace, but even six months ago, I was consumed with walking 19-24 kilometers per day. After going through foot surgery, I've had to stop, but I know as soon as I recover, I'll be right back on that treadmill.
Although I've always been small in stature, my friends have voiced concern that I'm "overdoing it" or that I may have a compulsive disorder. These comments make me reconsider my ideas of what is healthy and I always accept them as constructive. However, I have also been criticized for being "too skinny", or conversely "getting flabby", even of being "too old to wear a bikini". That is body shaming, something which no one should give out or have to take.