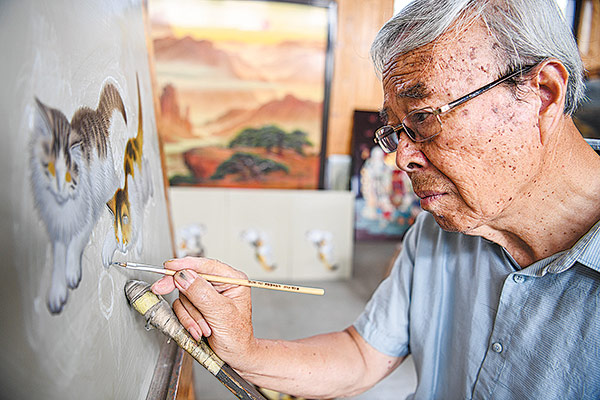 At the institute, one can see lacquerware featuring medical workers fighting the pandemic. The human portraits have gold foil outline while the creases of clothes are finished with inlaid white shells, creating a three-dimensional effect.
Xue Shengjin is relieved to see the contribution from younger artists.
"The content and style of paintings can change as long as the craftsmanship stays intact," he says.
In recent years, Xue Shengjin has gotten a new identity. He is an honorary curator of the China Polished Lacquerware Museum in Pingyao, where visitors can feast their eyes on a splendid array of lacquer art, including jewelry boxes featuring Chinese zodiac animals from the Tangdu Polished Lacquerware Co. Other items like delicate tableware, bookmarks and personal accessories are also grabbing attention.
"We have combined traditional techniques with modern elements and stepped up research to expand application of the intangible cultural heritage," says Yin Jianping, the deputy general manager of the lacquerware company.