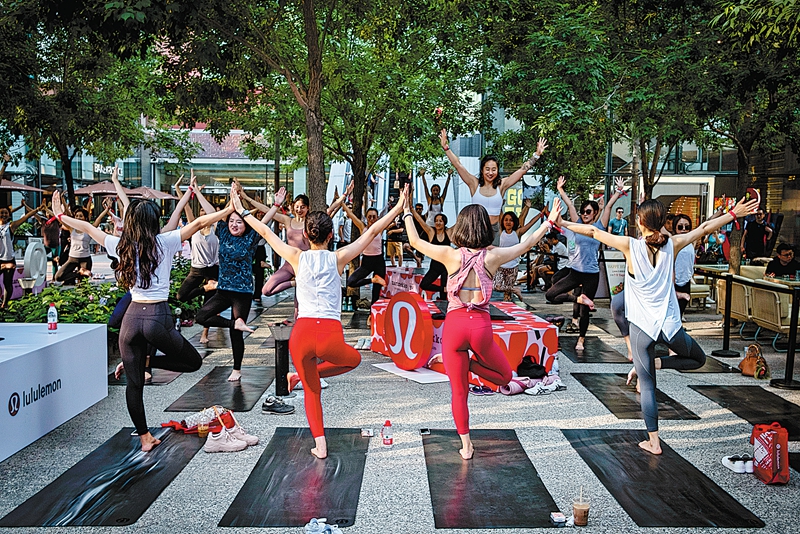 However, when tracing back to its origins, it is actually quite historical. The neighborhood was referred to as "Sanli military station outside the Beijing City Wall". After the founding of the People's Republic of China in 1949, it was planned as the second embassy district, with embassies from dozens of countries. After the reform and opening-up in 1979, the growing international community established a bar culture in its streets and alleys and it later became the "new business card" of Beijing.
Within just 10 years, nearly 70 percent of the bars in Beijing were located here, followed by the rapid growth of consumption in the retail, catering and entertainment industries. In 2006, the renovation of Sanlitun Bar Street began.
On a lazy afternoon with mild sunshine, a worker sat quietly on the edge of the fence on the construction site. His obvious solitude and the roar behind him formed a sharp contrast. Behind the simple picture is a prosperous future. To the expectations of the designers, it was not long before Sanlitun Bar Street turned into a leisurely and culturally creative hub integrating shopping, hotels, bars, art and other functions.