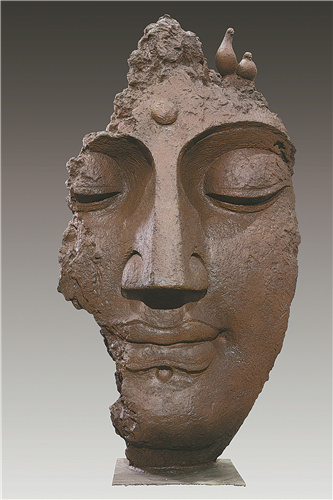 A veteran artist expresses his gratitude to the province where his creative journey began with a new exhibition.
Han Meilin, the well-known artist, now aged 86, views Anhui province as his "second home".In 1963, Han, then a young teacher at the Academy of Arts and Design, Tsinghua University, was transferred to Anhui to help build a fine arts academy in Hefei, the provincial capital. For the next 22 years, he continued to live and work there, before being transferred back to Beijing in the 1980s.
Han, possibly most widely known for creating the Fuwa mascots for the 2008 Summer Olympics in Beijing, has built a huge body of work through painting, calligraphy, sculpture, design and research of folk arts and crafts.
It was in Anhui where Han started his journey, from a young artist to an established figure in the Chinese art world.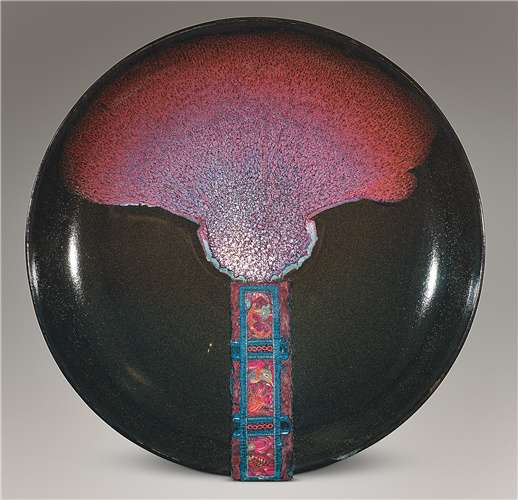 "Anhui is the place that fuelled my creativity and took my work to a higher level. I felt like I was an airplane taking off at full power," Han says.
In a thankful gesture toward the province, Han is presenting an eponymous solo exhibition at Anhui Art Museum in Hefei, which is among several inaugural shows at the new museum that opened to the public on May 25.
The long-term exhibition unfolds the full spectrum of Han's work, with paintings, calligraphy, ceramics, stamp designs, zisha (or purple clay) teapots, metalwork and other folk arts. It reflects the diversity and vitality of his creations, as well as his optimism and belief in unremitting work, whether he was experiencing a good or bad time.