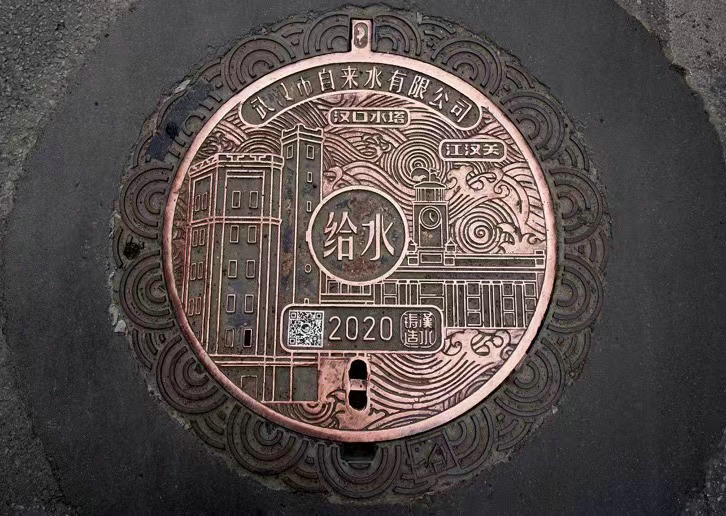 By scanning a QR code cast in the surface of each cover, one can see the stories of nearby landmark buildings, as well as information of water supply services.
Photos of Wuhan's manhole covers were displayed on the website of UNESCO's Creative Cities Network recently.
"Small manhole covers can be turned into works of art," an article published on the website on May 2 said.