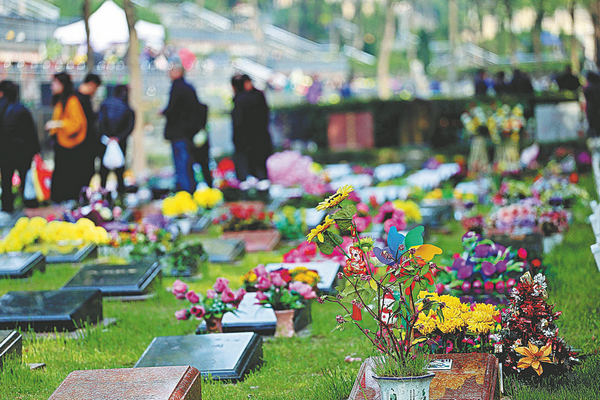 She has traveled around the country to collect materials about people of different regions marking Tomb Sweeping Day, which was turned into a book, Festivals in China: Qingming, published by SDX Joint Publishing Company in 2009.
Zhang once interviewed a man named Yang Suiru, who was 64 years old then. He lived in a small village of Heyang county,Shaanxi province.
"He told me that one of the traditional activities of marking Tomb Sweeping Day in his village was playing on the swings, which is a great exercise," Zhang says.
Tomb Sweeping Day is not solely about being sorrow, she says, but also gives people a chance to express their gratitude for life and get close to nature.
For example, picking willow branches is an old custom during the festival. One explanation is that it is meant to pay tribute to Jie, a way to commemorate and honor the dead.
Contact the writer at chennan@chinadaily.com.cn