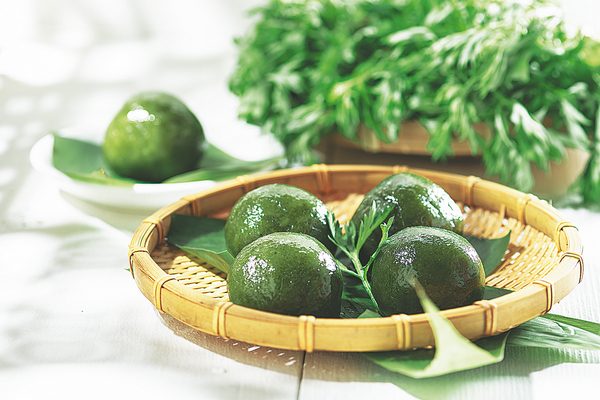 The story has been adapted into a Peking Opera piece, Fen Mianshan, or Burning the Mianshan Mountain, which is still performed today. Peking Opera is a traditional Chinese performing art form with a history of more than 200 years.
On Tomb Sweeping Day, families get together and visit their ancestors' tombs. They have the tombs cleaned, replace withered flowers with fresh ones and place snacks, fruits and drinks as offerings to the ancestors.
Special food is served on Tomb Sweeping Day. Qingtuan, or green sticky rice balls usually with sweet fillings are one of the most popular fare. It is usually made from glutinous rice mixed with pounded mugwort, which is an edible wild herb preventing toxic insect bites.
"We usually prepare qingtuan about six weeks before the festival," says Ren Xiangyang, deputy general manager of Shanghai Tang Cafe, a restaurant in Beijing and Shanghai. "With different fillings, such as sweet bean paste, spring bamboo shoots and fresh meat, qingtuan appeals to people of different ages. Creative fillings are created every year depending on local tastes."
Boiled eggs are also associated with Qingming, with some areas following the tradition of egg painting and sculpturing.