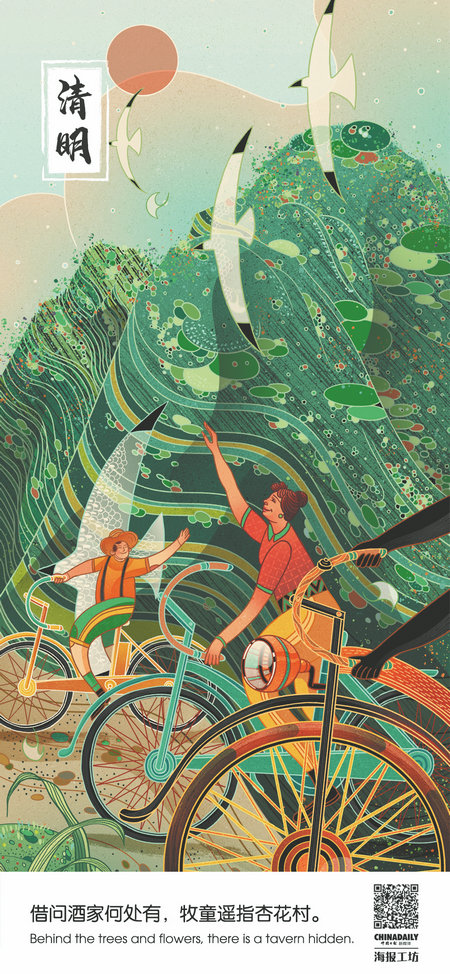 On Tomb Sweeping Day, Chinese mark the arrival of spring as they pay tribute to their ancestors, Chen Nan reports.
On the traditional Chinese calendar, Qingming, meaning clear and bright, falls on the fourth or fifth day of April.
As the fifth of the Twenty-four Solar Terms following Spring Equinox on March 20 and before Grain Rain, which arrives on April 20, Qingming will fall next Tuesday, April 5.
Across China the arrival of Qingming is accompanied by rising temperatures and frequent rain. Like other solar terms, Qingming, created in ancient China, was to guide the agricultural affairs and farming activities. It is then that seeds are planted and farmers start rearing silkworms.
It is also a time for people to enjoy spring and get closer to nature as trees turn ever greener and flowers bloom. Outings, flying kites, playing cuju (ancient football) and planting trees are among the activities that mark the arrival of Qingming.