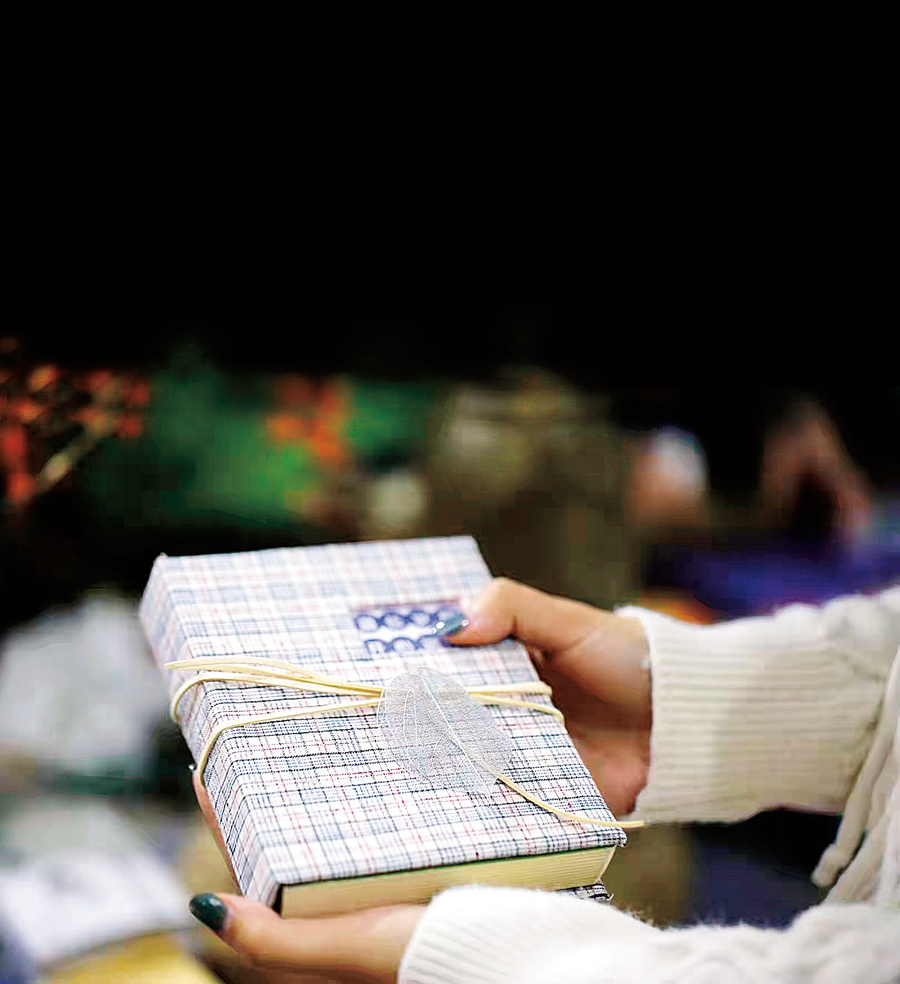 A private art gallery is preserving a traditional, strong and delicate fabric amid changes in lifestyle, Cao Chen reports.
Delicate and colorful, the cotton cloth from Songjiang district in southwest Shanghai is slowly fading away from society as modern fabrics and the mass production of clothing become the norm.
But Yang Panhong and her husband, Yang Dongye, are determined to preserve the traditional fabric through their Songjiang Cloth Art Gallery in Shanghai. Opened in 2020, the gallery boasts an extensive collection comprising more than 5,000 rolls of Songjiang cloth, some of which date back to the Qing Dynasty (1644-1911), and sells creative products made from this famed fabric, such as dolls, clothes and bags, handmade by Yang Dongye himself.
According to the couple, the gallery receives more than 1,000 visitors every month. Most of the vintage fabrics sold at the gallery cannot be found in the market today, and their prices certainly reflect their rarity. The most expensive cloth the couple has in their collection sells for several thousand yuan per 10 meters.