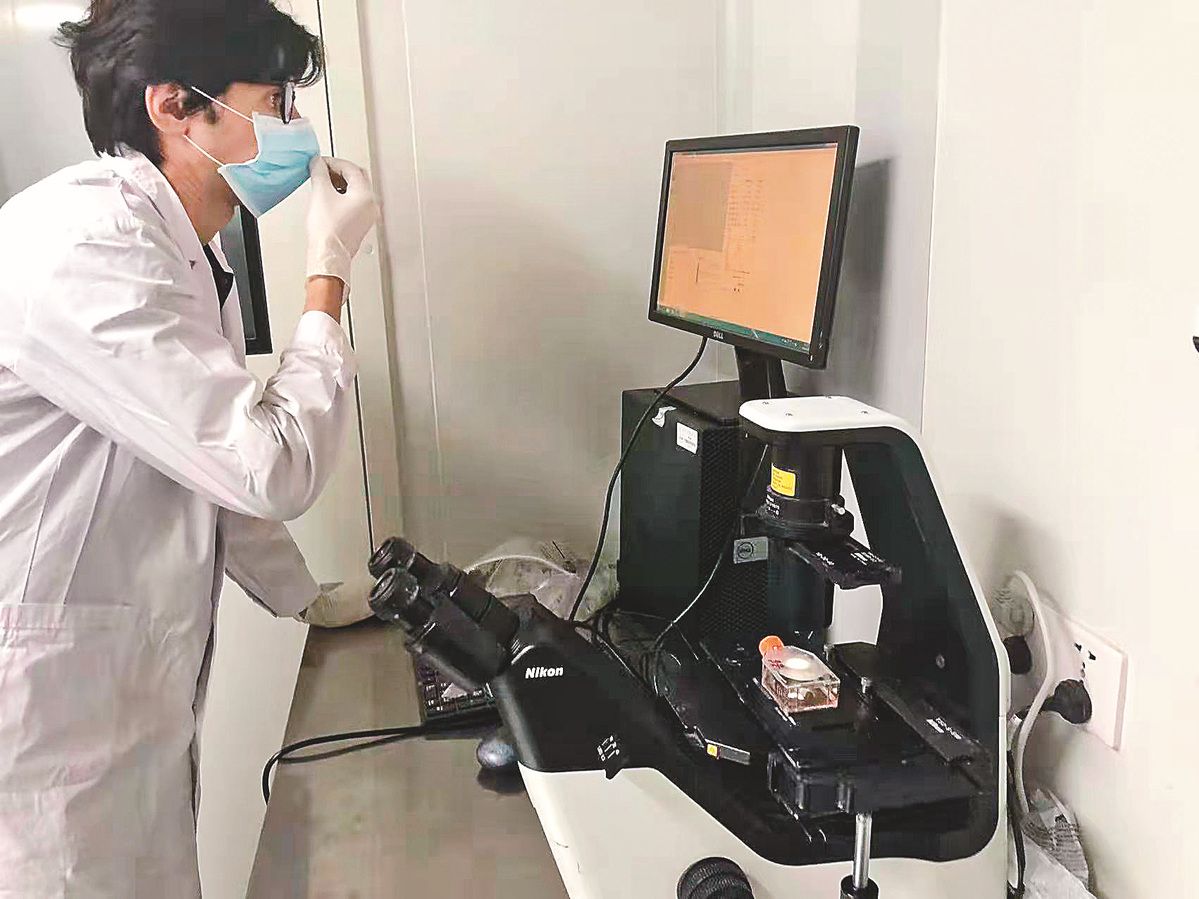 Having grown up in the Pakistani capital of Islamabad, where there is a growing Chinese population, Syed Shams ul-Hassan naturally had many Chinese friends who shared with him what China was like.
As such, when it came to choosing a country to further his studies, China seemed the obvious choice.
"My Chinese friends often told me about Chinese culture and history. I already knew about Shanghai and Beijing at an early age, but I felt that I needed to know even more," says the 31-year-old.
In 2014, Hassan traveled to Hangzhou to pursue his master's degree in pharmacy.
As well as knowledge, the Pakistani has also found love. In 2017, Hassan met a Hangzhou native, whom he married two years later. This was also why he decided to pursue his PhD at Shanghai Jiao Tong University, even though he was offered a place at the University of Sydney in Australia. Hassan will earn his doctorate in June.
Apart from Shanghai, Hassan has also been to other cities including Hangzhou, Henan province's Zhengzhou, Jiangsu province's Nanjing and Shandong province's Qingdao, where he was amazed by "the kindness and warmth of Chinese people".
This constant interaction with the locals has also taught him more about traditional Chinese medicine and shaped his personal habits.
"The pharmacology of traditional Chinese medicine, which has thousands of years of history, is complex and intriguing. Due to the few side effects that they have on the human body, I now turn to traditional Chinese medicine for minor ailments like coughs and colds," he says.
Looking ahead, Hassan hopes to maintain his role as a bridge between two cultures by becoming a university lecturer who fosters greater levels of collaboration between China and Pakistan.