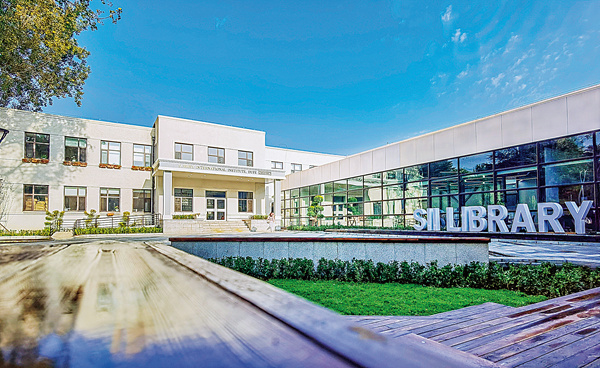 Surrey International Institute at Dongbei University of Finance and Economics, in Dalian, Northeast China, is demonstrating how open cooperation among educational institutions in China and the United Kingdom can play a key role in promoting diplomatic relations between the two countries.
This year marks the 50th anniversary of the establishment of diplomatic relations between China and the UK. According to Max Lu, president and vice-chancellor of the University of Surrey, open cooperation between educational institutions including universities is a vital part of open and sustainable diplomatic relations between states.
"Open, high-quality and productive cooperation between universities has historically been-and remains today-an effective catalyst to build and guarantee long-lasting beneficial bilateral relations," Lu said. "Students and researchers who have undertaken opportunities to study and work abroad become the best ambassadors for such collaborations.
"In this respect, SII plays an incredibly important role in the 50th anniversary of the establishment of diplomatic relations between China and the UK, by providing high-quality education to future leaders," Lu added.
In 2007, SII was established by the University of Surrey and DUFE to provide China-based students with a peerless opportunity to undertake and graduate with a dual degree that represents the best of both educational systems in China and Britain.
The institute, which will mark its 15th anniversary this year, has become the centerpiece of the University of Surrey's China-based transnational education. The Sino-foreign joint cooperative program is highly regarded by both Chinese and UK quality assurance agencies, Lu said.
"With more than 1,390 students currently spread across a foundation year, and three further years of study, SII offers young minds a formidable opportunity to undertake highly employable degree pathways, with cutting-edge teaching," Lu said.