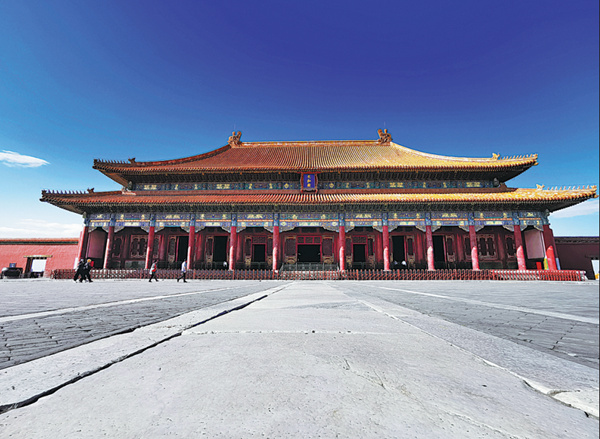 Ongoing archaeological project at Forbidden City reveals early days of imperial site.
Countless visitors to the Forbidden City in the heart of Beijing are quickly enthralled by its architectural splendor.
Covering some 720,000 square meters and officially known as the Palace Museum, the imperial city was home to royal families of the Ming (1368-1644) and Qing (1644-1911) dynasties.
From 1420 until the fall of the Chinese monarchy, 24 emperors lived there. Myriad legends and stories lie behind its red walls and under the golden roofs.
In 2020, when the 600th anniversary of the venue's completion was marked with an exhibition, an archaeological project was launched in October in the western part of the palace compound.
Behind closed doors and away from the hustle and bustle of visitors, the work has been relatively low profile, but discoveries may eventually reveal that the Forbidden City was once even more magnificent than it is today.
Standing in front of the archaeological site, it is easy to form a picture of one of the palaces in the compound based on glimpses of the bricks and stones spread across about 1,000 square meters of the excavated area. The work is the largest archaeological program involving the Forbidden City.