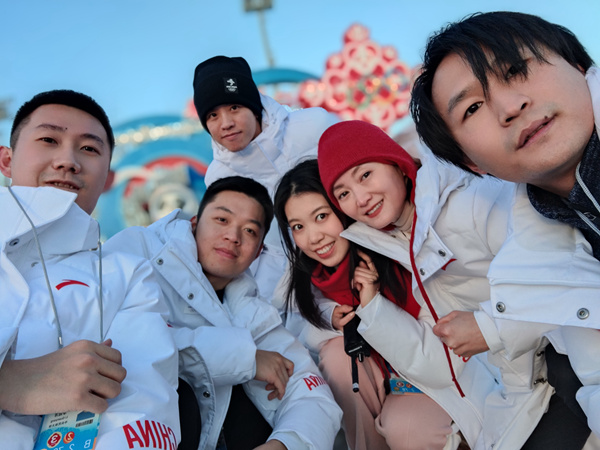 It was noon time on Sunday, two days after the opening ceremony of the Beijing 2022 Winter Olympics, which was directed by Zhang Yimou and held at the National Stadium, also known as the Bird's Nest.
The excitement of choreographer Wang Yuanyuan was still clear, even showing in her voice.
As one of the creative teams for the opening ceremony, Wang directed a 5-minute dance piece, titled Forming a Snowflake. She says she can finally sleep well.
"We were very nervous and concerned. We were not sure whether the audience would love the dance piece and we were also worried about making mistakes during the show," says Wang, during a telephone interview with China Daily from her home in Beijing. "After it was over, we got many messages of appreciation, which finally made us feel relaxed."
Viewers shared their excitement and praised the dance on Chinese social media, saying it was "romantic" and "beautiful".