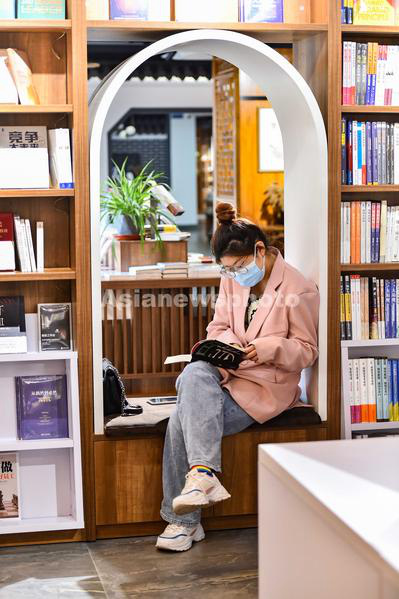 Psychology, history and comics were the topics that drove China's literature sales in 2021, Yang Yang reports.
Annual reports and lists by different platforms show that psychology, comics about history, and works of literature were the most popular book categories among Chinese readers in 2021, reflecting the major concerns and topics in society.
Amid the COVID-19 pandemic, the Chinese book market has been experiencing challenges, as sales in 2020 dropped for the first time since 2015 and sales in 2021, although greater compared with the previous year, did not reach the level before the pandemic, according to a report by Beijing OpenBook, a consulting company specializing in the book business.
Sales of online books had been growing by more than 20 percent annually over the previous 10 years before 2020 as online platforms and online shoppers grew. However, as the customer base stabilized, online book sales grew by only 1 percent in 2021 year-on-year.
Physical bookstores are still facing serious challenges posed by the pandemic since most activities went online and visitors declined. Book sales in bookshops in 2021 grew by a little over 4 percent, driven largely by books related to the 100th anniversary of the founding of the Communist Party of China, but still dropped by more than 31 percent compared with 2019, according to Beijing OpenBook.
Since 2018, sales of literature kept dropping until 2021 when it grew by 4.6 percent year-on-year. What is prominent is that among the top 100 best-selling fiction works published in 2021, 63 were online literary works, Beijing OpenBook's statistics show.