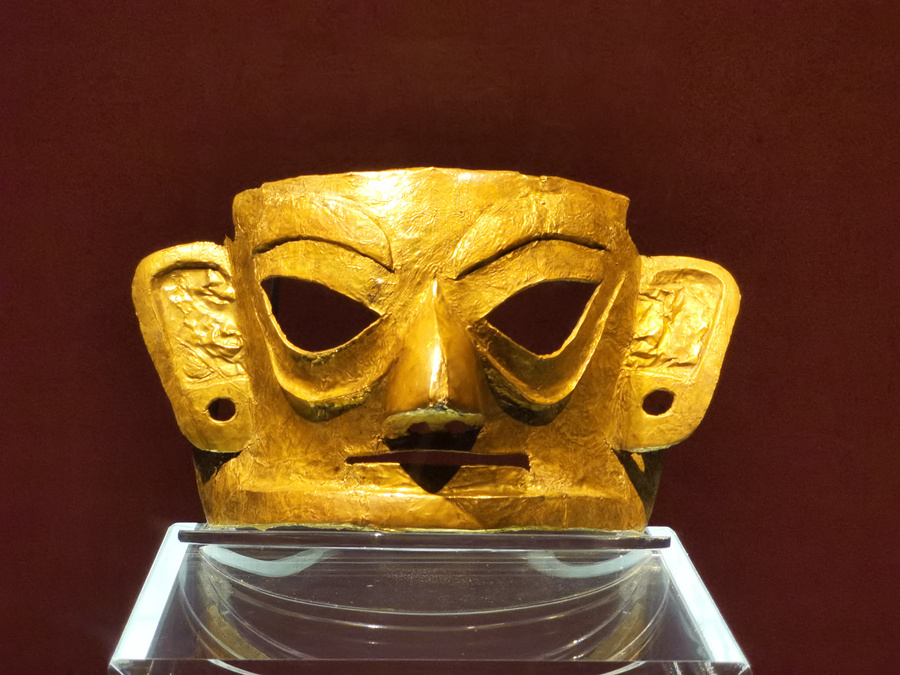 Exhibition highlights ancient artifacts that shed light on the emergence of Chinese civilization, Huang Zhiling and Tao Xiaoli report in Chengdu.
Shen Zaiwang, a senior interpreter with the Sichuan Provincial People's Association for Friendship with Foreign Countries, recently paid a visit to the Jinsha Site Museum in the Sichuan provincial capital of Chengdu.
At the museum, he viewed 183 ancient cultural relics from Syria which are on the second leg of a one-year China tour. The exhibition will last until May 8.
The relics include daily-use items, ceremonial utensils, portrait sculptures and architectural decorations. A highlight of the exhibition is a stone hand axe dating back between 300,000 and 500,000 years.
Shen marveled at both the splendor of the ancient Syrian civilization and the scarcity of visitors to the 30.4-hectare garden-like Jinsha Site Museum, located just 5 kilometers from downtown Chengdu.
However, there have been large crowds at the Sanxingdui Museum 40 kilometers away, following a live broadcast of relics excavated from six newly discovered sacrificial pits in the Sanxingdui Ruins (where the Sanxingdui Museum is located) in March.