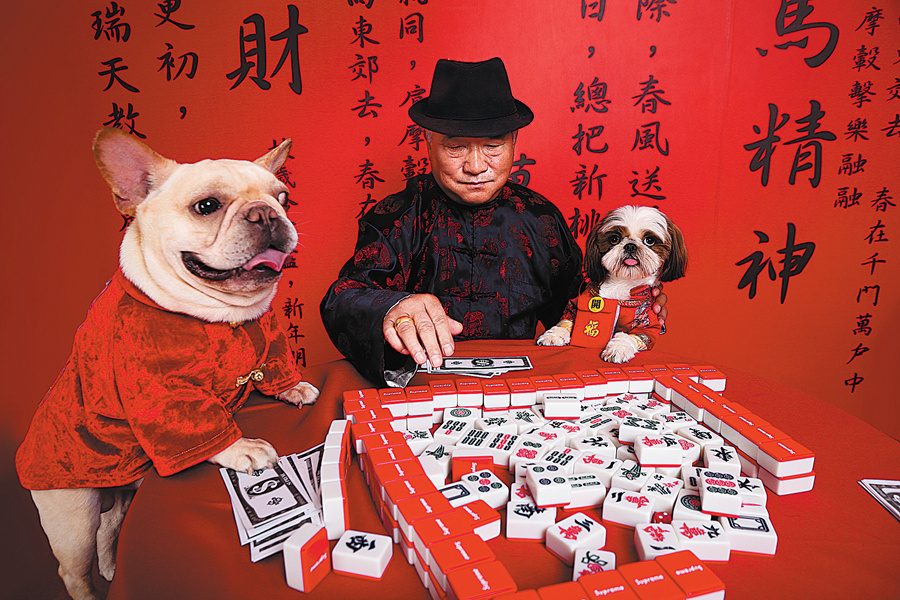 Professionals find new career opportunities as they specialize their jobs to cater to apples of owners' eyes. Zhang Yangfei reports.
With the Chinese New Year fast approaching, Pianpian Photography Studio in Beijing is fully booked up on a daily basis, with customers queuing up for Lunar New Year themed photos featuring lanterns, red envelopes and blessings.
But the subject of the photographs are not the customers themselves, rather their pets are the stars of the show. Pet photography has become a trend in recent years, with specialist studios springing up in big cities across the country. On Dazhong Dianping, a popular consumer review platform, more than 900 studios can be found when searching for "pet photography" in Beijing.
Shi Ruyi, founder of Pianpian Photography Studio, said the industry has exploded since 2018 owing to the rapid growth of pet ownership in China. According to a 2021 white paper released by iResearch Consulting Group in May last year, the market value of China's pet industry reached around 300 billion yuan ($31.5 billion) in 2020.
The white paper says the industry will continue to maintain steady growth over the next three years, with the growth rate expected to average 14.2 percent and, by 2023, the market size will reach 445.6 billion yuan.