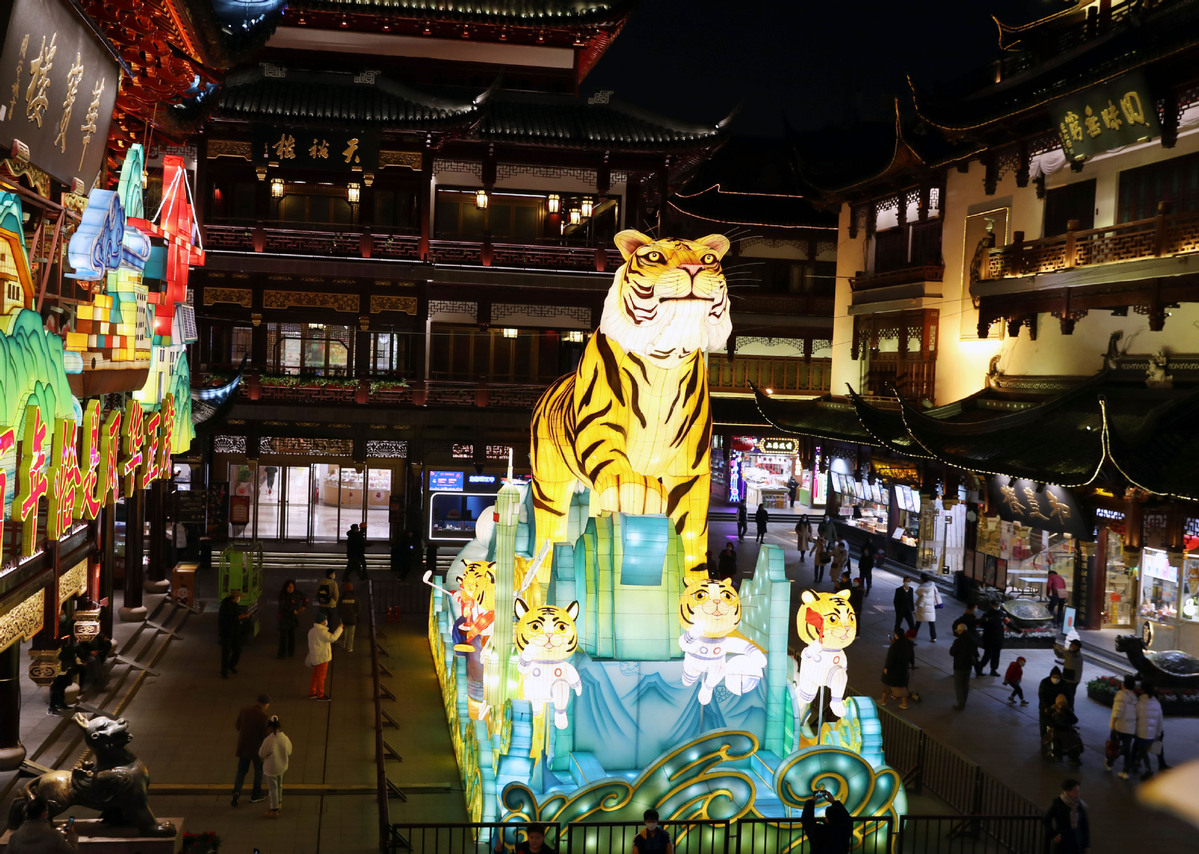 A festive lantern show featuring an array of traditional folk lanterns and art installations kicked off on Tuesday in Yuyuan Garden in Shanghai to welcome the upcoming Chinese New Year.
The main attraction is a 9-meter-tall "tiger" standing in the central plaza of Yuyuan Garden Malls, the dining and shopping facilities near the garden, as the lunar New Year marks the start of the Year of the Tiger.
The gigantic "tiger" is surrounded by several smaller "tigers", some wearing space suits that mark the country's progress in space exploration, and others wearing skiing gear for the forthcoming Beijing 2022 Winter Olympics.
Built over 400 years ago, Yuyuan Garden is known for its exquisite layout and classical Chinese architecture.
The annual celebrations, which have been held for 25 years here, have become the first choice of many tourists during the Chinese New Year holiday.
The event runs through February 18.