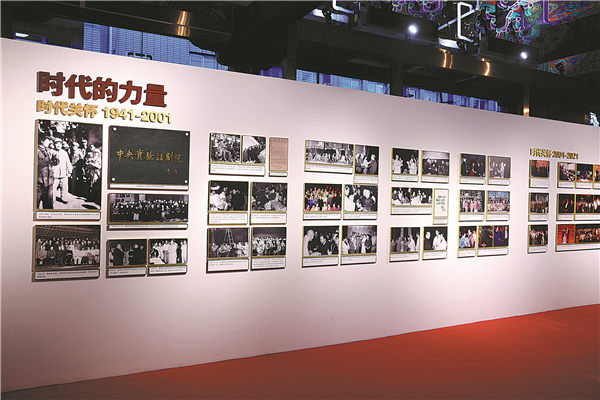 The National Theater of China celebrates 20 years since its establishment, Wang Ru reports.
Reality show China in the Classics, which combines drama and interviews to show the creation of some ancient Chinese classics and their authors' stories made a big splash online last year, and achieved 8.7 points out of 10 on China's popular review site Douban.
It was an innovative attempt by the National Theater of China, which celebrated its 20th anniversary on Dec 25 at a seminar in Beijing.
The theater's history dates back to a youth art theater in Yan'an, Shaanxi province, established in 1941. In 2001, two famous national theaters merged into what is now the National Theater of China.
Over the years, more than 400 dramas that record the times, like The Yellow Storm adapted from Chinese writer Lao She's namesake novel, Beijing Fayuan Temple and Live Broadcast the Founding Ceremony of the PRC have been staged at the theater.
Honorary titles like "lifetime glory artist", "glory artist", "glory actor and glory actress" were given to directors Zhang Qihong and Wang Xiaoying, stage artist Xue Dianjie, actors You Benchang, Li Xuejian, Liu Peiqi and many others to honor their contribution to the theater.
"Twenty-five years have passed since I became a member of the theater in 1996. Over the years, I have joined the creation and performances of many dramas. I'm very clear that each character on the stage is the cream of all people's labor and sweat. Here are directors, scriptwriters and people from other production departments. The joint efforts create each character and each drama.