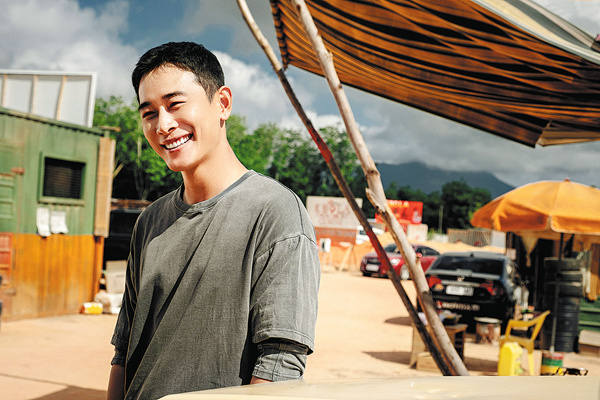 A new TV series takes inspiration from medical workers who battled Ebola in Africa, Xu Fan reports.
Cao Guang, a surgeon from Beijing Anzhen Hospital, along with a Chinese medical team was in Guinea between 2012 and 2014. Seven years later, Cao remembers details of the West African country's fight against Ebola.
Cao became emotional at a screening of Ebola Fighters, a 24-episode TV series, before it started to run on multiple platforms, including Tencent Video, on Dec 8. The fictional series draws inspiration from real stories of Chinese and Guinean medical workers who together fought Ebola, one of the deadliest viruses that claimed over 11,000 lives.
The series centers on Zheng Shupeng, the show's protagonist who's about to end his tenure as a doctor on a Chinese team that is helping a fictional country to battle an epidemic. He decides to stay and fight alongside fellow medical workers.
Cao is an archetype that inspired the role. Another role in the TV series is inspired by his former Guinean colleague, Bangoura Gassimou, who died of Ebola after treating an infected patient in 2014.
A diligent medical student who had studied in China for around 10 years, Gassimou could speak Mandarin fluently, working hard and previously dreaming of pursuing his career in Europe or the United States after returning to work at a hospital in Conakry, the capital of Guinea, in 2010.