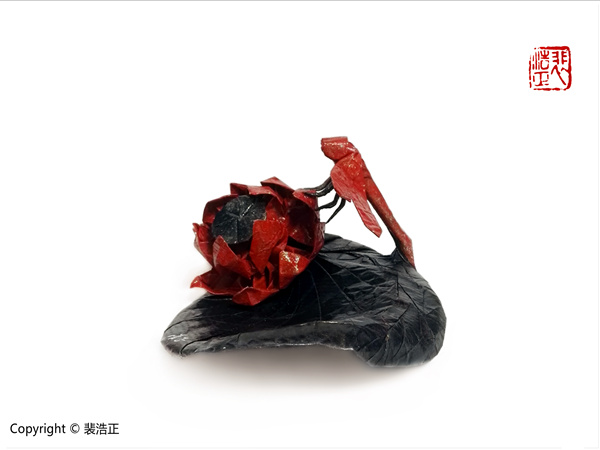 Origami is the Japanese art of folding paper into representational shapes. During the 20th century, Japanese artist Akira Yoshizawa (1911-2005), regarded as the father of modern origami, helped to raise the ancient art of paper-folding from a craft to an art form and made it known to the world.
Some studies claim its roots may be in China, where paper was invented during the Western Han Dynasty (206 BC-AD 24). Although origami is a minor art form in China, it has attracted young artists like Pei. The number of Chinese semifinalists in the International Origami Internet Olympiad increased from 13 in 2011 to 130 in 2018. Due to the COVID-19 pandemic, the 2019 and 2020 editions were canceled. The 2021 edition is ongoing.
"It is good to see that more people are interested in the art form, but only those with a real passion for origami will make it into a lifelong career," Pei says.
As an origami artist, Pei describes himself as a man with a mission-to tell the Chinese story through his paper-based language. His paper art reflects the reality. Inspired by the story behind Zijin Grass, or Orychophragmus violaceus, which is dubbed as the "flower of peace", he has created the purple flower models to pay tribute to the victims of the Nanjing Massacre in 1937. The models are in the collection of the Memorial Hall of the Victims in Nanjing Massacre by Japanese Invaders in Jiangsu province.