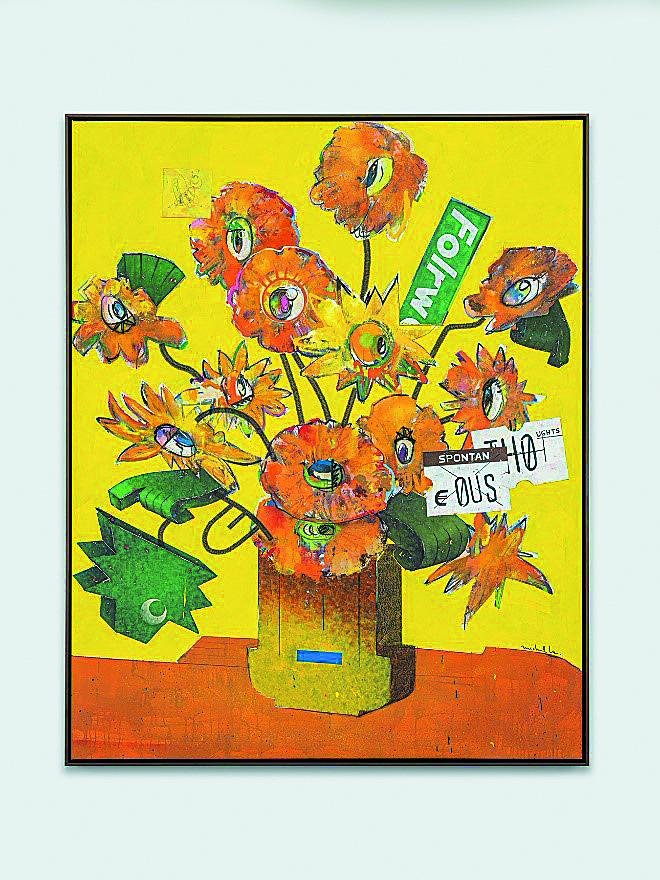 Purchasing power
People used to start an art collection after they turned 40 or 50, Yang added, but now, some fresh college graduates are doing so on a professional basis. She added that young buyers have so much purchasing power that "some often buy their first item from an auction house, and they also have a diverse range of interests."
This trend led to the auction house, which dates back more than 200 years, extending its reach to young collectors in China. It studies their preferences, "learns their vocabulary, recognizes their desire to share and understands their need for community interaction," Yang said.
Since entering the mainland in 2013, Christie's has set its sights firmly on the domestic market, making great efforts to support young artists and engage young collectors.
Yang said: "We are excited to witness the surging number of young collectors closely following international art market trends, and the rapid growth of this generation of collectors. This further underpins Christie's vision and curatorial strategy in bringing the most sought-after masterpieces to the art community in China.
"This groundbreaking (Basquiat) exhibition coincides with the Hong Kong Autumn Auctions preview in Shanghai, which we are sure will contribute a refreshing creative input and buzz to the city's art scene."
With the millennial generation in China such a strong force in the country's art market, on Nov 11, Swiss banking group UBS released the key findings from a survey of high net worth collectors on the mainland.
The results were announced at the opening of Reimaging: New Directions, an exhibition featuring six creations from Chinese artists recently acquired by the UBS Art Collection. As a major sponsor of West Bund Art &Design, UBS opened the exhibition at the company's pavilion at the fair.