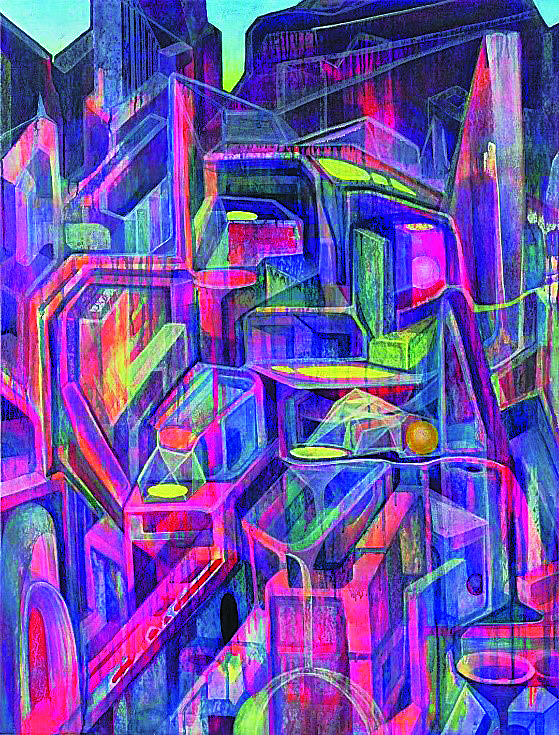 Rebecca Yang, chairwoman of Christie's China, said young people are frequent users of social media networks such as Xiaohongshu and WeChat, and are increasingly willing to share details about their lives. As a result, their public influence is growing.The vibrant art scene in Shanghai, where public and private museums are staging high-quality exhibitions of works from around the world, has also introduced more distinguished Western artists to Chinese audiences, such as Alex Katz and George Condo from the United States. Both were well represented at West Bund Art & Design and ART021.
On Nov 10, she spoke about the trend of buying art at a younger age when she attended the auction house's Shanghai preview for its autumn sale in Hong Kong.
That day, an exhibition of 11 paintings by US artist Jean-Michel Basquiat (1960-88), arguably the largest display of work by the cultural icon and street artist held on the Chinese mainland, opened alongside the preview at the Peninsula Hotel in Shanghai.
Radiance: the Basquiat Show featured 11 pieces by the artist, covering the turning points in his career, in an effort to engage young collectors. Basquiat, who died when he was 28, has been well received in the art market over the past decade.
His paintings have set records several times at auctions worldwide. In March, one of his works, Warrior, sold for $41.9 million at a livestreamed sale in Hong Kong, making it the most expensive artwork sold in Asia. In 2017, his work Untitled sold for $110.5 million.
Yang said that Basquiat, with his bold and unconventional approach, heavy street art influence and close ties with pop culture, was a youth icon, "forever young and avant-garde".