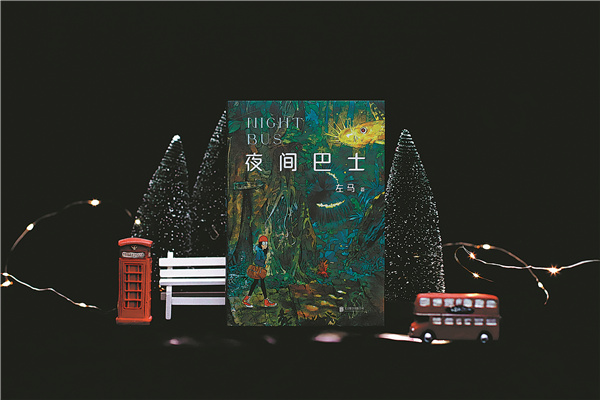 For comic artist Zou Jian (pen name Zuo Ma), most of his childhood memory is from his grandmother's house in a village in Hubei province. But as his grandmother, Wu Ya'nan, had Alzheimer's, she couldn't remember much of the good times and finally lost her battle in 2017.
The comic book Night Bus is Zou's tender tribute to her, in which a young woman in round glasses takes a bus ride at night as routes constantly change through fantastical landscapes in the countryside.
"Inspired by my own life, the comic book focuses on my relationship with my grandmother," says the 38-year-old artist.
He writes in the postscript: "Everything in this story is from the past-things that are gone now. Some things were once ordinary and insignificant, like my grandparents' home in the countryside. My whole life, I never thought there was much to say about that place. Only when it became impossible to return there, did my memories of it become precious."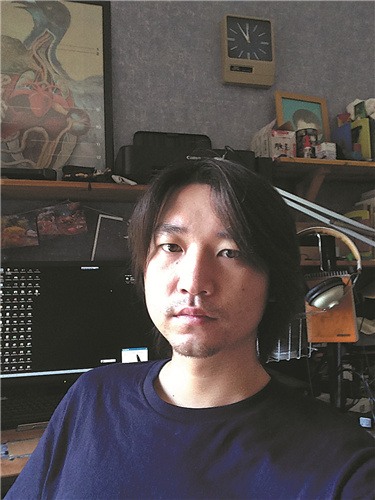 Translated into English, the book was released by Canadian publishing company Drawn and Quarterly in August. The book blends autobiography, horror and fantasy into a vibrantly detailed surreal world. It has also been published in Italy, France, the United States and Indonesia, Zou says.
According to The New Yorker's review, Night Bus explores "memories of a vanishing China" and highlights the changes brought about by industrialization.
The US magazine comments: His surreal style of narration and graphic style are reminiscent of Japanese masters Yoshihiro Tatsumi and Yoshiharu Tsuge, while his love for detail and fascination with insects is reminiscent of Studio Ghibli's work.
The magazine also says the book offers a glimpse into China's alternative comics scene.
Drawn and Quarterly describes Zou as "part of a burgeoning Chinese art comics scene that pushes emotion to the forefront of the story while playing with action and dreams".