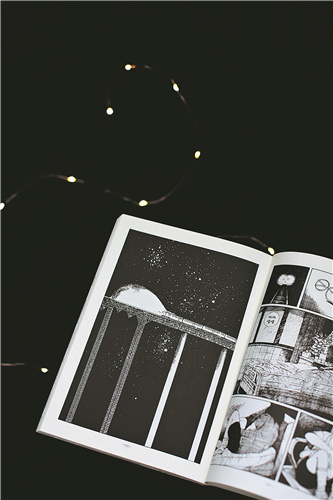 Booklist, a publication of the American Library Association, which does book reviews, sees Zou as "a leader in China's alternative comics scene" who thoughtfully annotates each story with provenance and original publication, layering context and personal experience into his graphic memories.
Manga influence
Influenced by his father who is an ink artist, Zou developed a fascination for drawing at a young age. While in grade two or three in Zhijiang, Hubei, he started to go through manga comics such as Dragon Ball and Saint Seiya.
"I began to draw characters from Dragon Ball, hoping that one day I would become a manga artist like Akira Toriyama (creator of the manga)," Zou recalls.
Since Astro Boy became the first Japanese animation series to be introduced in China around 1980, more manga works have arrived, causing the art form to quickly spread among teen groups in the country. Meanwhile, comic magazines began to appear on the Chinese market. In 1993, Comic's King went on sale. It is said to be China's first comic magazine, mainly introducing Japanese manga while promoting domestic illustrators.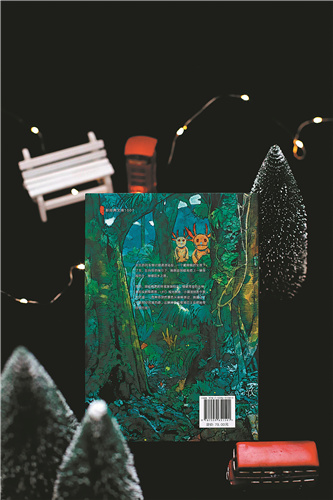 In junior middle school, many of Zou's classmates were fascinated by Japanese anime series. He kept drawing comics and hoped that one day his work would be published, he says.
During his senior middle school days in Hubei, his dream came true when his work was published by Comicfans, a Guangzhou-based magazine in Guangdong province. Although it was about the size of a stamp, Zou still recalls how excited he was then.
Before entering college, Zou spent most of his spare time drawing comics. When he was about to take the national college entrance exam in 2001, he set Beijing as his destination, because it was where most comic magazines and cartoonists came from, he says.
As he wished, he entered the Beijing Institute of Fashion Technology to study graphic design. During his college days, the popularity of the internet had opened "a new world of comics" to Zou, where he could communicate with comic fans from all over the country instantly. Online, he first encountered comics from Europe, which furthered his understanding of the art form.