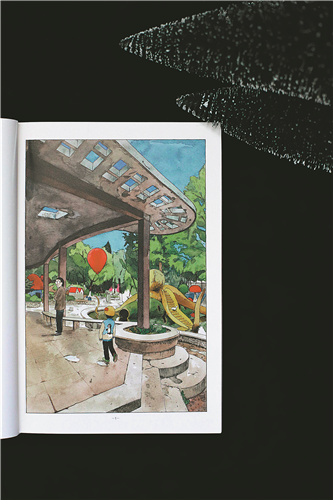 Zou read comics in Japanese and Western styles but also wanted to find his own style. During his fourth year in college, he found a job at a local animation company and the one-year experience there helped him gain some self-confidence. He quit the job shortly after graduation in 2005 and began his career as an independent cartoonist and illustrator.
His first work, Guanzhuang Yezi ("canned coconut"), was published in France in 2007. The 40-page colorful comic book tells about the uncertainty, anxiety and confusion a young man faces moving from college to the real world.
"I am lucky to have had my first book published at the age of 24," Zou says.
But creating comics, especially in the long format, didn't get him to make ends meet in Beijing. In 2008, Zou returned to his hometown, Zhijiang.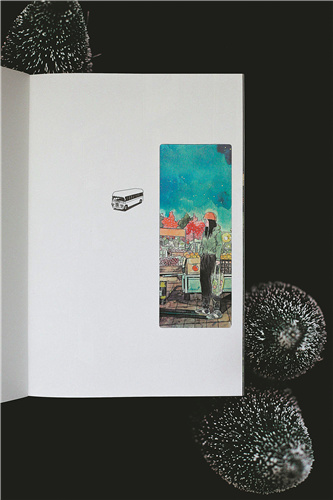 Long form
Living with his parents for more than a year, he liked to observe life nearby, from the expressions on people's faces while talking about the dramatic changes in the countryside brought about by urbanization.
"The connection to a place where you are born and grow up is unique, which can inspire your creativity," Zou says.
In Zhijiang, his friend, Peng Han, who is also an illustrator, lent him comic books by Japanese writer Tsuge that surprised him at first sight.
"Tsuge's comics are close to life, where there are muddy country roads, ordinary or even ugly characters and mottled walls. In his comic world, everything looks familiar and peaceful," Zou says.