4. Retrograde
The drama Retrograde is based on the "retrograde" deeds of Liu Yuxian, director of the department of respiratory medicine at a hospital in Wuhan. While battling with his own terminal illness, he keeps fighting the COVID -19 pandemic and saving lives.
The drama has extraordinary characters, complex emotional entanglements and encouraging themes, as Liu, along with his teacher Jiang Lingyun and delivery driver Chen Hansheng, explores the heroic spirit of Wuhan's people in the fight against the epidemic.
5. Ma Xiangyang's Journey to the Countryside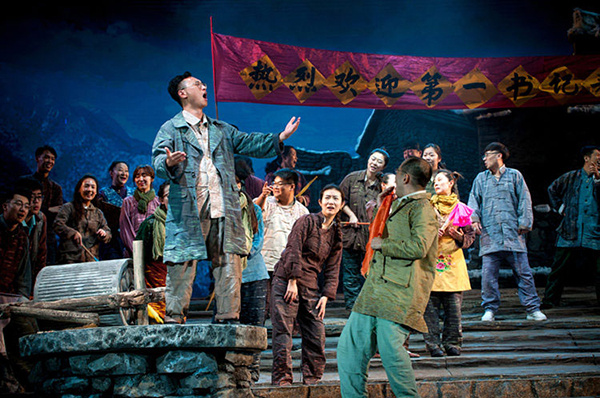 A national opera from Shandong province, Ma Xiangyang's Journey to the Countryside is adapted from a popular TV series of the same name. It tells the story of Ma Xiangyang, an agricultural researcher who serves as a Party secretary in the countryside, and his poverty relief efforts in the rural area.
With its rich themes and vivid depiction of daily life in villages, the opera left a deep impression on audiences with its inventive look at the government's poverty alleviation efforts and the vibrancy of the country's rural areas.
The opera won the 16th Wenhua Award in 2019.