3. Dying to Survive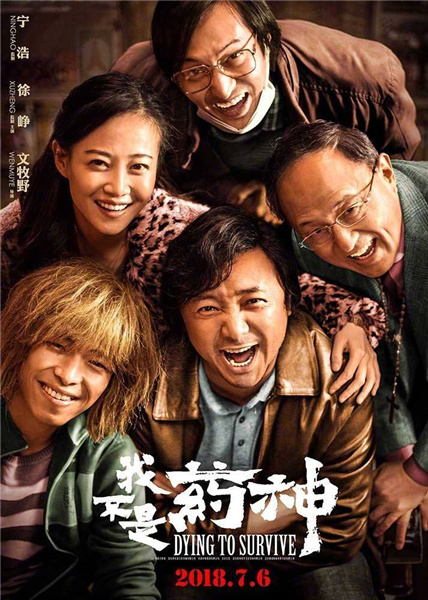 Dying To Survive, the latest noir comedy headlined by A-list actor Xu Zheng, is loosely based on the true story of a Chinese leukemia patient who smuggled unapproved drugs from India to get affordably-priced medicine for himself and 1,000 others.
Produced by Xu and Ning Hao, the movie marks the first time the two top comedy filmmakers have teamed up for the lucrative summer season since the 2006 sleeper hit, Crazy Stone.
The film also aroused widespread societal concern over medicine prices and those suffering from diseases like leukemia.
4. Wolf Warriors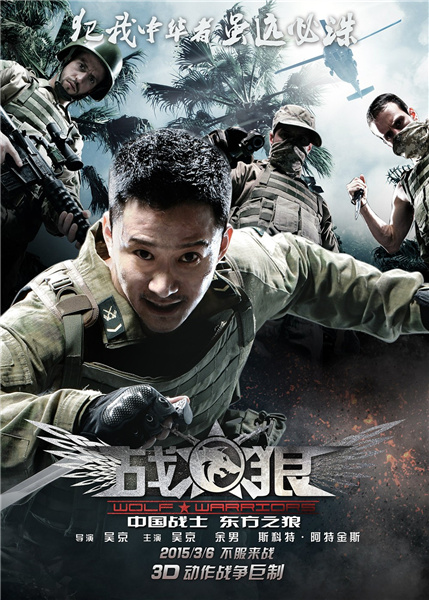 Wu Jing stars as a Chinese Special Forces soldier who is expelled from the army and joins a mysterious troupe of insurgents known as the Wolf Warriors. English martial artist Scott Adkins and Chinese actress Yu Nan also star in the film.
Its sequel, another film phenomenon Wolf Warrior 2, was selected as the Chinese entry for the Best Foreign Language Film category at the 90th Academy Awards. Wolf Warriors 2 is still the highest-grossing film at the Chinese box office, bringing in 5.69 billion yuan ($884 million).
5. Ne Zha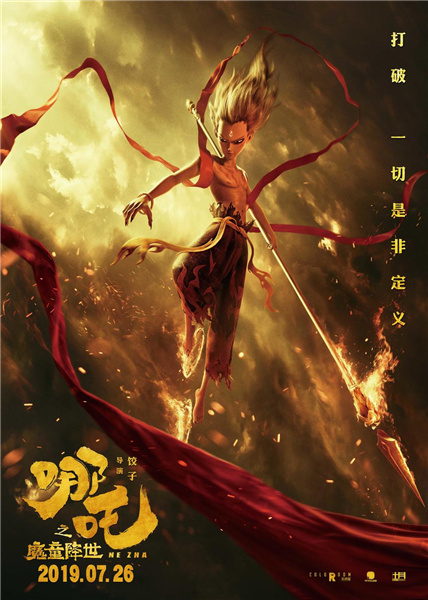 Ne Zha has been a box office phenomenon while reviving memories of one of the best cartoon films in China's modern history.
The fantasy film follows the birth and growing up process for Ne Zha, a mythical male figure created in ancient China who is widely known as the incarnation of a lotus. He is often depicted as a young hero standing on two flaming wheels in Chinese legends and literature such as the literary classic Journey to the West.
Ne Zha is the highest-grossing animated film ever made by China and third on the box office charts for all films ever screened on the Chinese mainland.