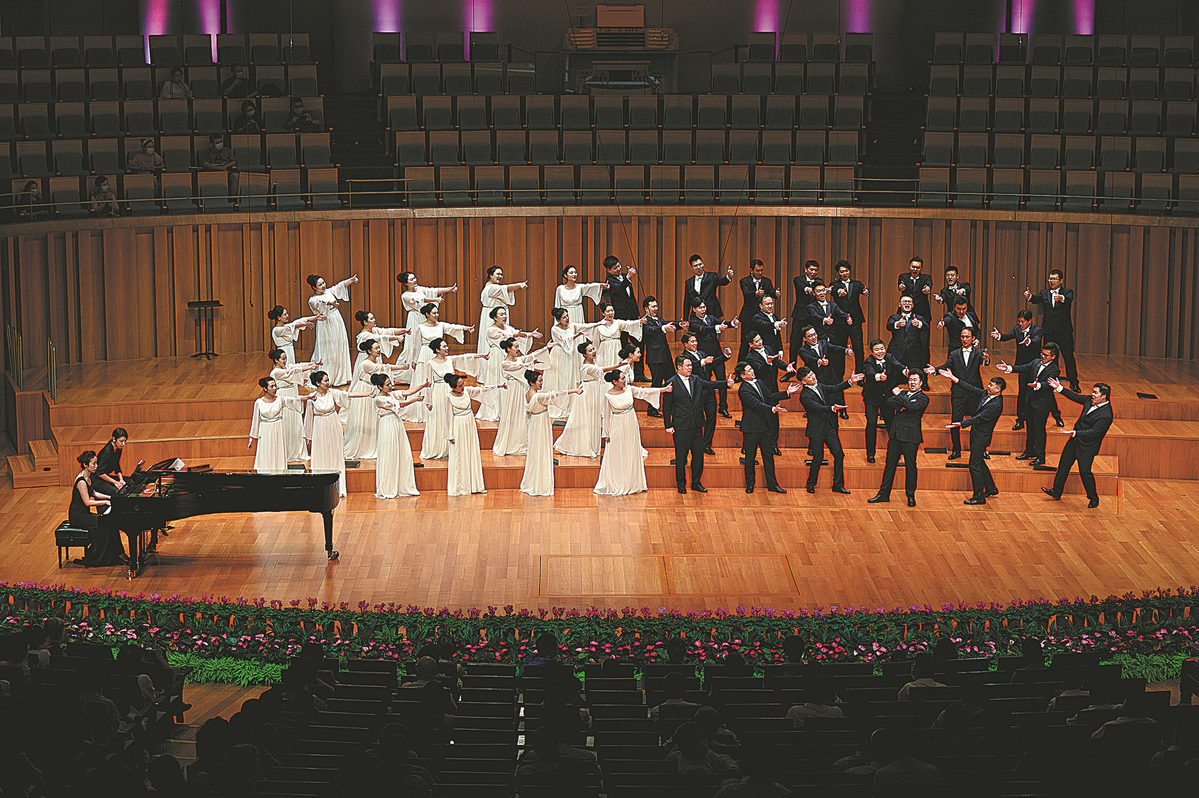 A video of the NCPA chorus singing a 1980s cartoon song goes viral, Chen Nan reports.
A video of the in-house chorus of the National Center for the Performing Arts, featuring a rendition of The Song of Mr Black from the classic Chinese cartoon series, Black Cat Detective, has been viewed more than 5 million times on social media.
The 1984 cartoon follows a brave and clever black cat who's a detective. He tackles tough cases and brings peace to the animals in a forest.
Led by conductor Wu Lingfen, the chorus sang the song with special arrangements-members acted as cat detectives and a mischievous mouse, named One Ear, who is the other main character of the series.
"Black Cat Detective is one of my favorite cartoon series. I grew up watching it over and over again. It was a big surprise to see the China NCPA Chorus performing the song with an interesting adaptation," writes a netizen on the chorus' account on Bilibili, a popular Chinese video site.
Another viewer comments: "I couldn't help but sing along with the chorus when watching the video. There was a moment when I almost cried. Black Cat Detective has lingered in my mind though I am not a kid anymore."
Wu, a renowned Chinese choral conductor and music educator, has been conducting the China NCPA Chorus since 2009. She says she was not surprised by the response to the performance. The song was performed at the end of a concert as an encore piece on Aug 20 at the NCPA in Beijing. The concert, featuring songs adapted from ethnic groups in China, closed the annual China NCPA August Chorus Festival.
"Audiences are eager to enjoy live concerts once again. We wanted to bring them a concert with a relaxing and fun experience. So we designed the encore song by adapting The Song of Mr Black," says the 76-year-old musician, who is a professor at the conducting department of the China Conservatory of Music and vice-president of the China Chorus Association.
"The feedback of the audience at the concert was very warm. So it's not surprising to see the similar reaction from online audiences."
Wu says the popularity of the performance is quite an achievement for the chorus "because more people will become interested in choral singing and come to our shows to enjoy more songs, especially songs they've never heard of, such as folk songs from ethnic groups".