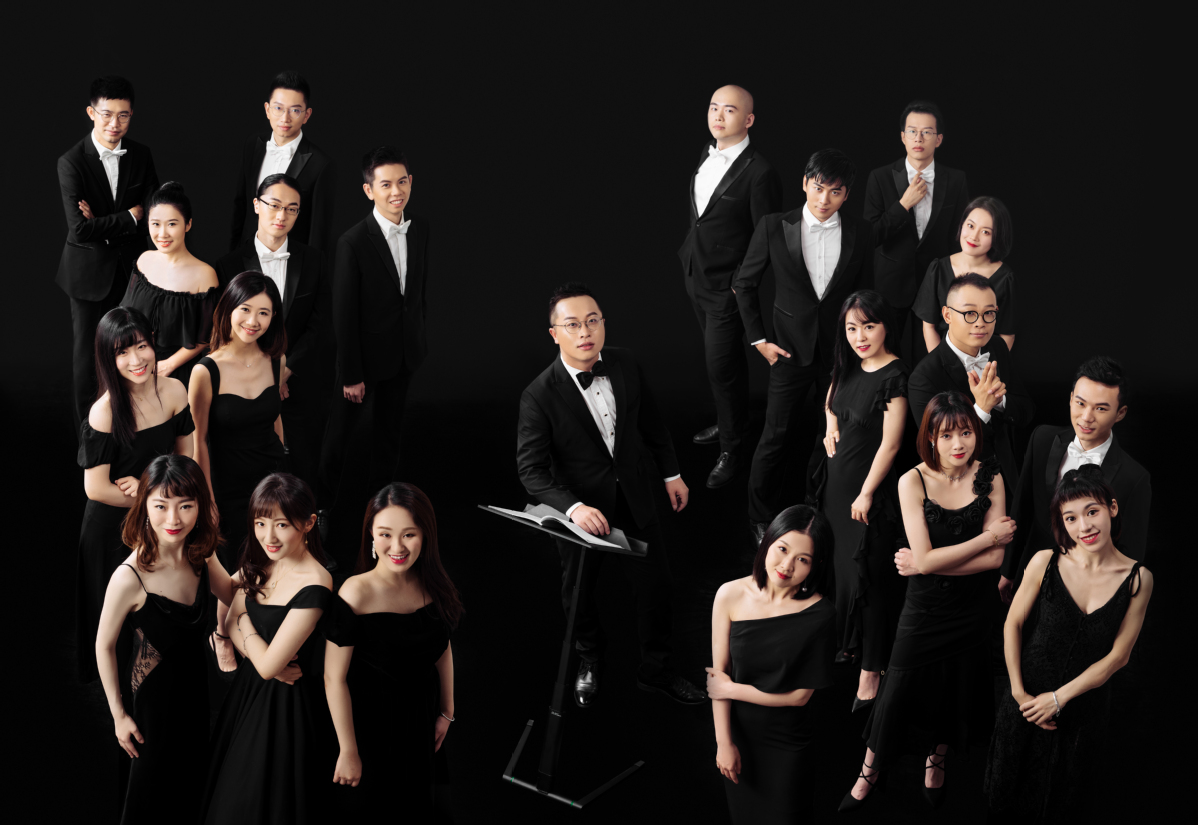 Helping amateurs
In the past few years, choral singing has gained fans in China.
Rainbow Chamber Singers, founded by conductor Jin Chengzhi, is one of the most popular choruses in the country.
In 2007, Jin joined a conducting program at the China Conservatory of Music in Beijing and learned choral singing and songwriting. A year later, Jin was transferred to the Shanghai Conservatory of Music where he and some schoolmates launched their singing group in 2010.
In the beginning, students who had majored in music were the main members of the group, which soon started to attract amateur singers, like white-collar workers who joined as a hobby. Now, with 70 members-mostly amateur singers-the group meets once a week to rehearse and gives one show a month. Jin writes 30 to 40 new songs every year.
In January 2016, led by Jin, members put on sunglasses and sang the song, Zhang Shichao, Where on Earth Did You Leave the Key to My Apartment?, at the end of a concert. The performance went viral.
Another song, So Far, the Sofa Is So Far, depicting the hectic daily lives of young people, was also a hit that year.
Unlike many other choral groups that take on serious themes and are performed with demanding vocal techniques, these singers have simpler lyrics for their songs and sing with humor.
Jin has tried to offer a different kind of choral singing. In 2019, the group released an album, titled The Songs of Evening, featuring seven songs written by Jin, which capture "seven moments of a man's life". The lyrics are abstract. They're about oceans, mountains, the wind and clouds, and the singers use their voices to portray the scenes in the songs rather than through a concrete story.
On Aug 27, Rainbow Chamber Singers released a new album, The Star River Tavern, a Rediscovery, which is a choral cycle consisting of 13 songs composed by Jin. The conductor and songwriter tried to tell a story set against the backdrop of 1982-the protagonist is alone and in despair after his father and wife die. As Jin elaborates, the songs allow the protagonist, who is lost and in anguish, to find himself and heal.
Besides choral singing, the album also features narration and performances of musical instruments, including the harp, to portray different scenes.