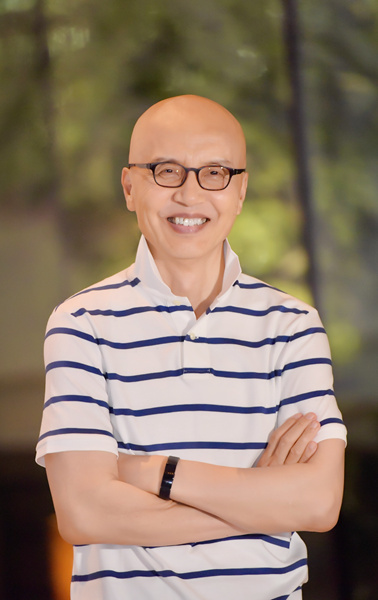 In 2014, Chen adapted the piece into a symphonic overture, which was commissioned by the Shanghai Symphony Orchestra for the grand opening of Shanghai Symphony Hall. Chinese percussion instruments used in Peking Opera performances, such as gongs and cymbals of various sizes, were featured in Chen's expanded composition.
Chen's Itineraire d'une Illusion for orchestra premiered in 2018 in the Netherlands. Originally, the piece was scheduled to be staged at the National Center for the Performing Arts in Beijing in 2017.However, the composer canceled the performance after watching the rehearsals.
"It's just not what I want. It's so disappointing. I am aware that my decision will cause a lot of trouble but the inconvenience can be ignored for the sake of art," the composer said in an interview in 2017 at the NCPA before the concert. "It's the first time for me to cancel a scheduled premiere of my work. But for artists, it's important to acknowledge wrong ideas and start all over again."
With the goal of promoting musical works by Chinese composers high on its agenda, the Beijing Music Festival, one of the largest classical music events in the country, launched by conductor Yu Long in 1998, already premiered some of Chen's compositions.
In 2002, Wu Xing (The Five Elements) for symphonic orchestra and Iris Devoilee (Iris Unveiled), a concerted suite for grand orchestra, three female voices and three traditional Chinese instruments, made their debut in China during the 5th Beijing Music Festival. Chen's Reflet d' Un Temps Disparu (Reflections of a Vanished Time) for cello and orchestra was adapted into a version for erhu and orchestra during the same concert, which was a world premiere.
In 2017, Chen's violin concerto, La Joie de la Souffrance (The Joy of Suffering), had its world premiere during the closing concert of the 15th Beijing Music Festival, which was performed by China Philharmonic Orchestra under the baton of conductor Yu Long, featuring violinist Maxim Vengerov.