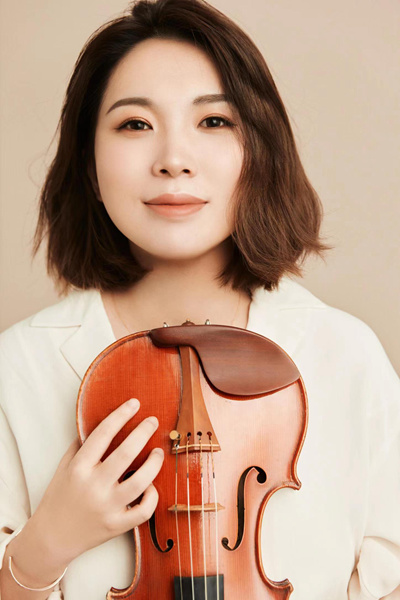 Born in Shanghai to a family of intellectuals in 1951, Chen graduated from the Central Conservatory of Music in Beijing and went to study in France in 1984. He became the last student of legendary French composer Olivier Messiaen's, studying with him from 1984 to 1988.
Chen's works range from chamber music, symphony orchestras and vocal music to scores for ballet and film. He was the musical director for the opening ceremony of the 2008 Beijing Olympic Games and composed the song You and Me.
"After living in China for over 30 years, I moved to France. At that time, I was open to various music styles and I have been greatly influenced by French music, especially the leading composers of impressionist music, such as Maurice Ravel and Claude Debussy," says Chen, adding that Chinese culture, including folk music, Chinese operas and art, also influenced him.
Instants d'un Opera de Pekin, a solo piano composition, commissioned by the Messiaen International Piano Competition 2000, saw Chen incorporating Chinese musical elements with Western compositional techniques.
As a child, Chen was introduced to traditional Chinese operas, especially Peking Opera, by his father, and even after he moved to France, Chen's love for traditional Chinese operas remained strong and their influence was apparent in his compositions.