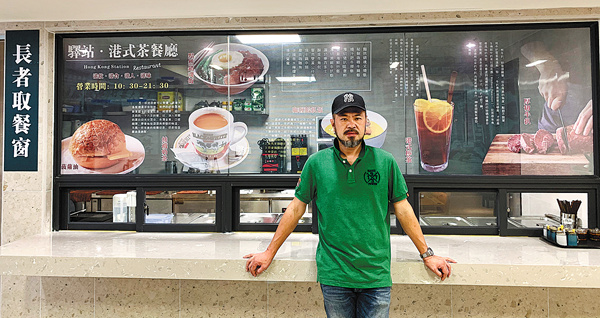 Guangzhou restaurant serves up fresh opportunities for returnee from HK.
Cheung Man worked as a page designer for Takungpao, one of the oldest Chinese language newspapers in Hong Kong. He returned to the mainland last year, taking with him culinary delights he had savored for 20 long years.
Cheung, who grew up in Guangzhou, capital of Guangdong province, was 29 years old when he moved to Hong Kong for work. It was all good going till the novel coronavirus broke out last year. After that the economy there began slowing down. "I was confused about my future there," said 51-year-old Cheung. "It made no sense to stay on."
So he quit his job and returned to the mainland in September 2020, and set up his own restaurant, called Hong Kong Station, in Guangzhou's Zengcheng district. It opened up fully to guests in May this year. It has a cafe as well as dining services.