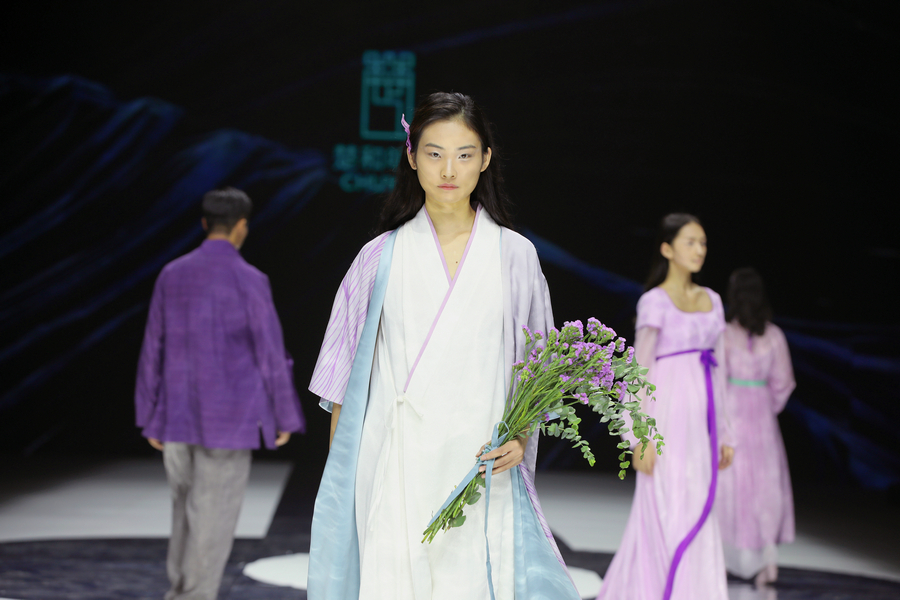 Chinese designer Chu Yan showed her new designs at her show, Finite•Infinite, during the ongoing China Fashion Week in Beijing on Sept 4.
She adapted several Chinese traditional crafts and textures in her work, such as safflower dye, Song brocade and Zhang satin.
This year marks the 10th anniversary of the establishment of CHUYAN (Chuhetingxiang), the designer's brand that aims to show the beauty of Chinese culture through modern clothes.