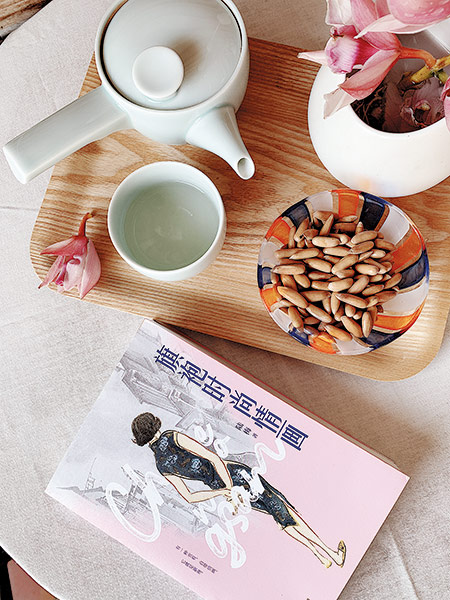 Lu says a trend this century has made cheongsam a fashion choice for women and an emblem of Chinese traditional culture once again, but today's image of the dress is different from the original, mostly based on style ideas from the 2000 film In the Mood for Love, where the dress is shown as extremely closefitting, only to exaggerate visual aesthetics.
Lu also delves into the cheongsam's cultural connotations, as well as the fashion and lifestyle it reflects.
She says, perhaps because of its exquisiteness and elegance, cheongsam is now often associated with a yearning among urban dwellers for a slow-paced life. "It provides an emotional outlet for our nostalgia. The dress offers the easiest way for us to slow down our pace and soothe our souls. It's more than just attire. It's a sense of belonging and culture."
However, in her everyday life, she does not usually wear it. Instead of donning the dress, Lu advocates to her readers to learn more from the feminist concepts that emerged in China early last century-to be independent, to keep on learning and to develop a healthy beauty standard.