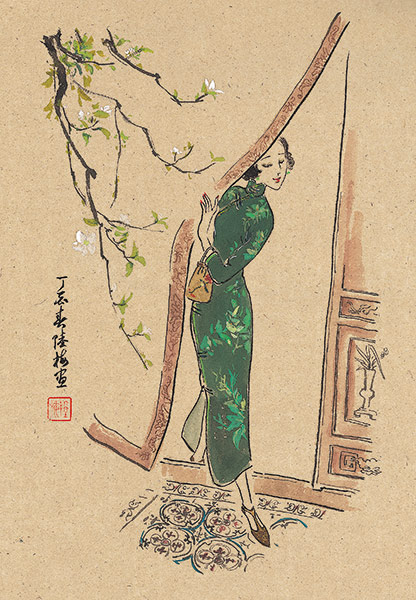 Among traditional and folk attire, a dress with a history of 100 years-the cheongsam-has become an icon, representative of the glamour and elegance of Chinese women.
Illustrator and designer Lu Mei, fascinated by the appeal of the dress, has been creating paintings centered on a woman in cheongsam, quite often portraying the subject lounging about, a book or teacup in hand, exuding an air of ease and contentment.
Her recent book, Cheongsam, compiles illustrations, delineating the dress' transformation in accordance with history, and reflects on the modern mindset of associating the dress with a romanticized lifestyle from early last century.
Lu's interest in the garment and the consequential creations have to do with her admiration of writer Eileen Chang. In 2007, when she was asked to draw the illustrations for a book focusing on Chang and the clothing she wrote about, Lu accepted the offer and started her research on the dress.