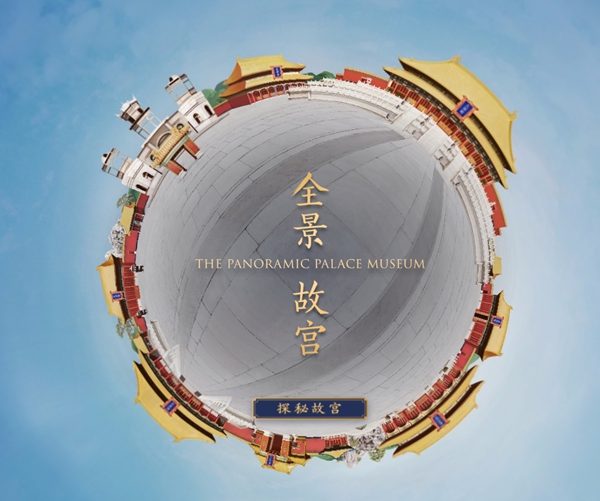 A screenshot from the Palace Museum's online tour project, Panoramic Palace Museum.[Photo provided to China Daily]
Museums in China are holding online exhibitions amid curbs on outdoor activities during the epidemic, Wang Kaihao reports.
In recent years, visiting museums has become a new way to celebrate Spring Festival for many Chinese people, thanks to the popularity of variety shows on cultural relics, as well as information on exhibitions and souvenirs that have become popular through discussions on social media.
During last year's weeklong Spring Festival, about 40 percent of tourists went to museums, according to a data analysis by an affiliate of the Ministry of Culture and Tourism. The percentage is not surprising considering other statistics, for example, from the National Cultural Heritage Administration, which suggests museums in China drew more than 1.1 billion visits last year.
However, the scenario is set to pause for the prolonged Spring Festival holiday due to the coronavirus outbreak. Since Jan 22, when efforts to fight the epidemic increased, museums nationwide started to announce temporary closure to control the spread of the virus among people.
In Wuhan, the capital city of Hubei province, the epicenter of the outbreak, the Hubei Provincial Museum, known for its collection of the globally famed 2,400-year-old bronze chime bells of Marquis Yi of the Zeng State, will remain closed at least through Saturday, the date for this year's Lantern Festival, according to an official announcement.