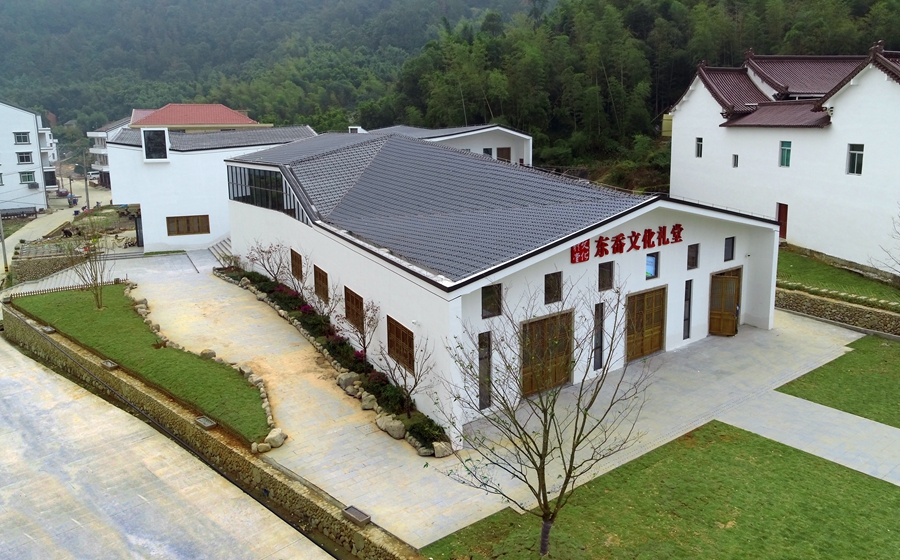 A bird's-eye view of the cultural auditorium at Dong'ao village, Caocun township in Ruian, Zhejiang province.[Photo provided to China Daily]
Auditoriums for cultural activities are bringing people together, Xu Xiaodan, Ma Zhenhuan and Qin Jirong report from Wenzhou, Zhejiang province.
Many auditoriums in Zhejiang province, constructed in recent years to host cultural programs, have turned into places from where locals are helping the fight against the novel coronavirus.
In Wenzhou, a city in Zhejiang with more than 300 confirmed cases of infection as of Wednesday, the management team of the local cultural auditorium is coordinating efforts of officials, rural residents and volunteers in disease control and prevention.